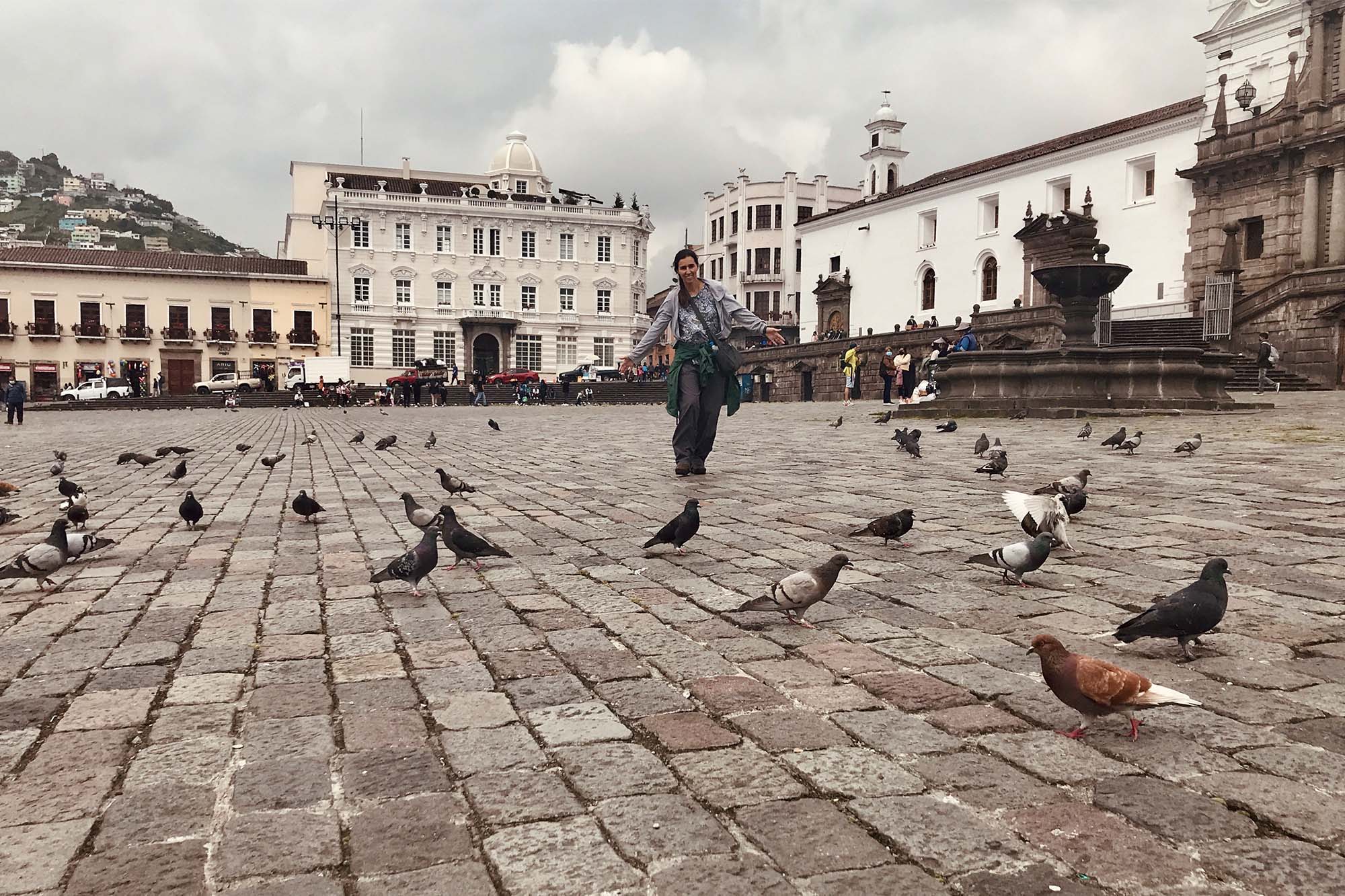 To whom it may concern,
I don't want to leave the Galápagos yet.
March 18, 2022, Week 09 – Isla De Santa Cruz, Ecuador
above photo: Mom and the pigeons in the Plaza in Quito
March 18
We finished packing for Quito this morning. I took a final exam for science, so I'm almost done with schoolwork until we get home. We've been talking with our teachers in Utah this week to have our tests unlocked early so that we can take them before we go to Tiputini. We packed and ate breakfast, and Goberth took us to the airport. We checked our duffel bags and had empanadas for lunch. We boarded our plane and flew from Santa Cruz to Quito. While we took off, we waved in the general direction of El Garrapetero to the grad students, who are staying on the island to keep doing field work. It seemed like we were flying back to planet Earth from a little planet somewhere full of iguanas and frigate birds. I'm excited for Quito and the Amazon, but I don't want to leave the Galapagos yet.
I was surprised that it was cold when we got to Quito, a very different kind type of weather from Santa Cruz. We took a shuttle to our hotel and read about old town where we're going tomorrow. We took our last test for school, and went to bed.
March 19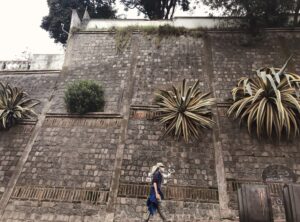 Today we went to Old Town Quito. This morning we got COVID tests which we need for the boat to Tiputini, and took a taxi to the Grand Plaza. We walked around to look at cathedrals and shops in the streets. We stopped at a coffee shop in the plaza and talked about the history of  Quito. The city, full of people, is so different from Puerto Ayora. The streets are packed with shops and each big hill is covered in bright colorful buildings. We walked up to the clock tower in a cathedral called "Basílica del Voto Nacional". From the top, you could see all the way around the city. The towers had big gargoyles that looked like many different animals. Parrots, armadillos, goats, anteaters, but of course, our favorites were the frigate birds, tortoises, and blue footed boobies. (Apparently gargoyles can't have blue feet). After we walked down, we kept exploring the plazas and looking at buildings. At seven o' clock, we had dinner with someone named MJ, who used to study at the University of Utah, and is now a professor in Quito. We took a taxi home after dinner and went to bed late.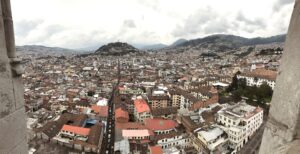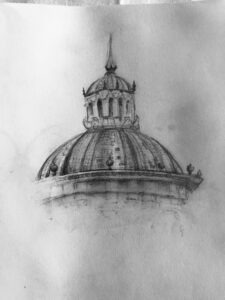 March 20
We're slowly making our way to the Amazon now. This morning we packed again and someone named Pedro picked us up from the hotel. We loaded our bags into the van and started off to "El Coca", the town where we can take a boat to Tiputini. The drive was about six hours long, and we stopped to look at wildlife and birds along the way. The first stop was at a little lodge where we could watch hummingbirds come in to the feeders and sit in the trees. We watched the tiny birds buzz around and try to kill each other for a turn at the various feeders around the lodge. Of course I caught one to look at, just for fun. Afterward, we got back into the car and kept driving.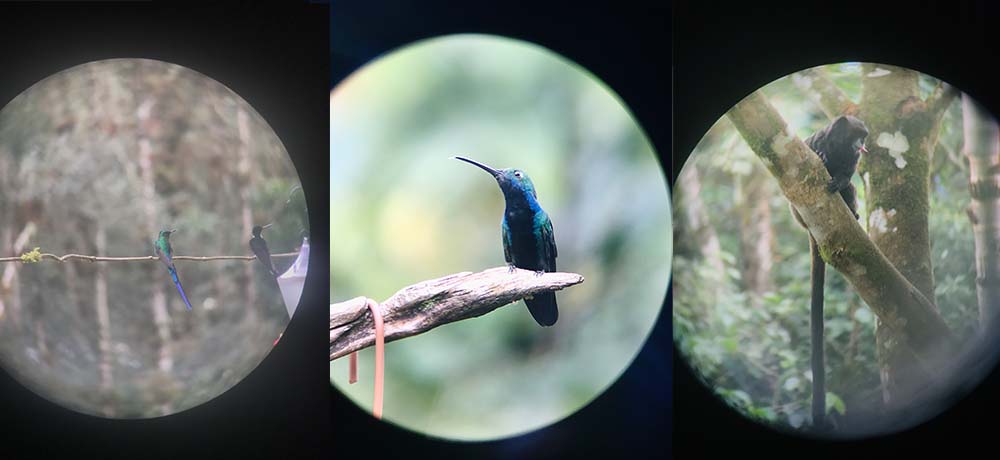 We stopped later at another place to walk around for a while and watch birds. This one had a little covered spot with benches and a cabinet to sit and watch the trees. The owner put some fruit out on a branch to see what would come in to eat. Several species of beautiful bright colored tanagers and a couple thrushes came in, we saw hummingbirds and orapendulas. We even heard a Macaw. And then the tamarins came in. We could see the trees rattling and shaking, but we didn't see a monkey until it was on the branch right in front of us. A family joined the birds and ran along the branch picking up fruit. It was amazing to see. We watched the monkeys for a while, and eventually had to keep driving so we'd get to El Coca. We made one more stop later to have a snack before we got to the hotel. We had dinner at the hotel and went to bed. We're going to the field station tomorrow, and we're all tired but very excited to go. 

Until next week,
-Nora