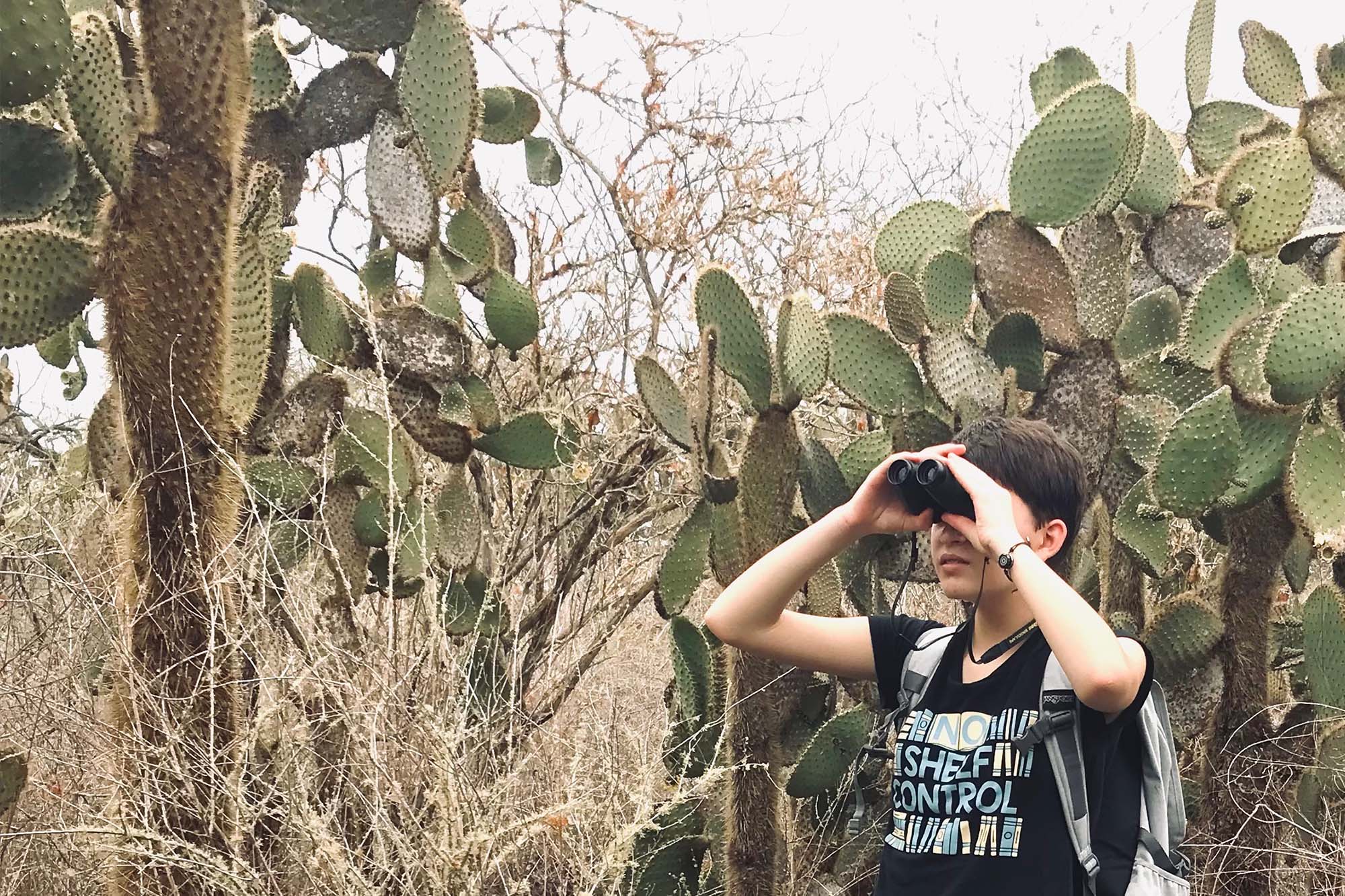 To whom it may concern,
I think the only person who is happy at 5:00 in the morning, is a field biologist, in the rain.
January 24, 2022, Week 01 – Isla De Santa Cruz, Ecuador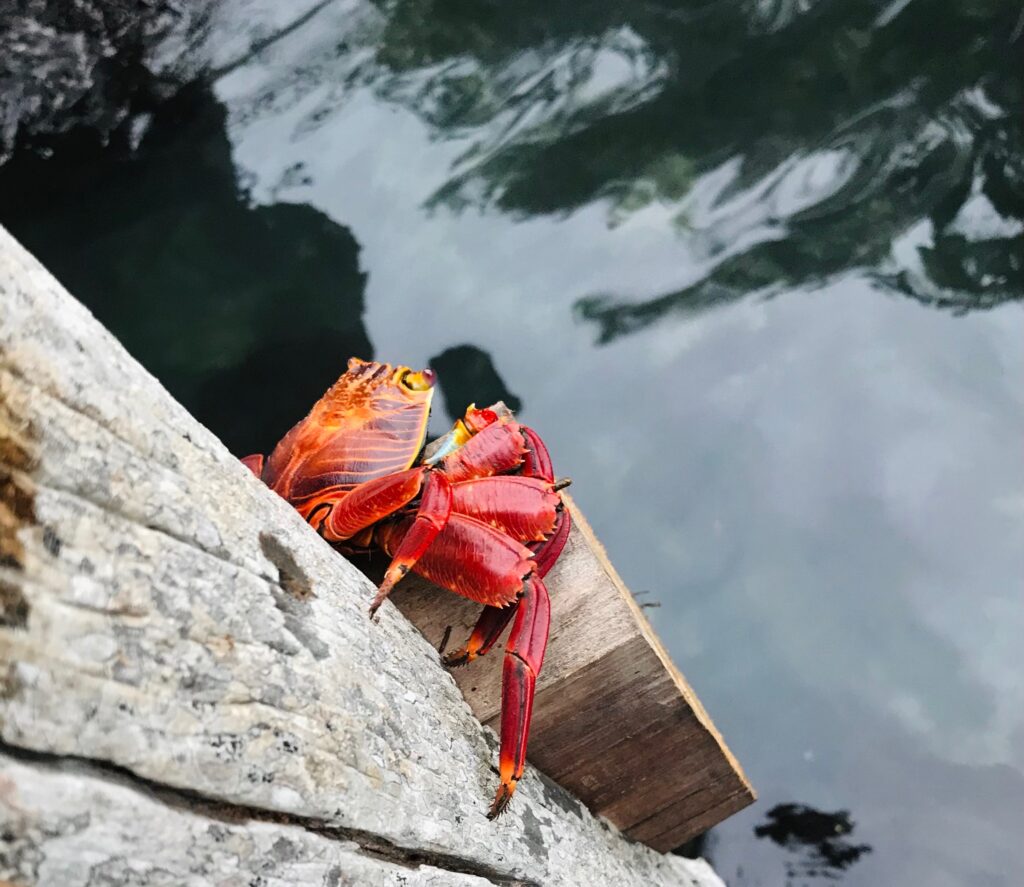 This week was the first couple of days that we spent in the field. The first day we went to "El Garrapatero." Meaning "Tick Eater," both the site and its namesake, which happens to be a beach, are named after a common bird called an Ani. Although unfortunately, the field site isn't the beach.
It rained for most of the morning, which made everyone happy because the rain will help birds to build nests and breed. We're studying the effects of a fly called Philornis downsi on nestlings. The fly is harmful to birds that haven't yet left the nest. So, we need plenty of nestlings to check for fly larvae. Thus, the rain is very good.
We spent the day walking on the road, and small trails, looking for birds building nests. We saw a Greater Flamingo that lives in a pond near the beachfront, Galápagos Mockingbirds, a Yellow Billed Cuckoo which sounded bizarre, and lots of Darwin's Finches. (The header photo at the top is of me watching a mockingbird.)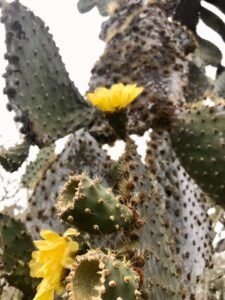 Around noon, we headed back to the house. We start working in the morning, and go home around noon when it begins to become really hot. The heat makes work harder, and it can be dangerous to be in the sun for too long when we don't need to. We showered, took a nap, and hung out around the house for a little while.
We ate dinner at an outdoor restaurant/kiosk in town, and had fun talking about science, or whatever seemed moderately relevant. When we finished dinner, we went to explore the dock, and see if we could see anything interesting there. We found a big sea turtle covered in sand. We watched the turtle and after a while, it came up to the surface for air.
The wildlife here is amazing!
The next day we woke up later in the morning and went to a different site called "La Barranca." (Meaning "the Canyon," though we work on the top of it, not in the bottom). This site is near the Charles Darwin Research Station. The plants are denser, and it's harder to walk around there, but the birds are already building nests. We found an active nest in a tree that has two nestlings in it as well as several old nests. We watched the giant tortoises at the station, and walked home. We ate dinner in town again, and walked home afterward.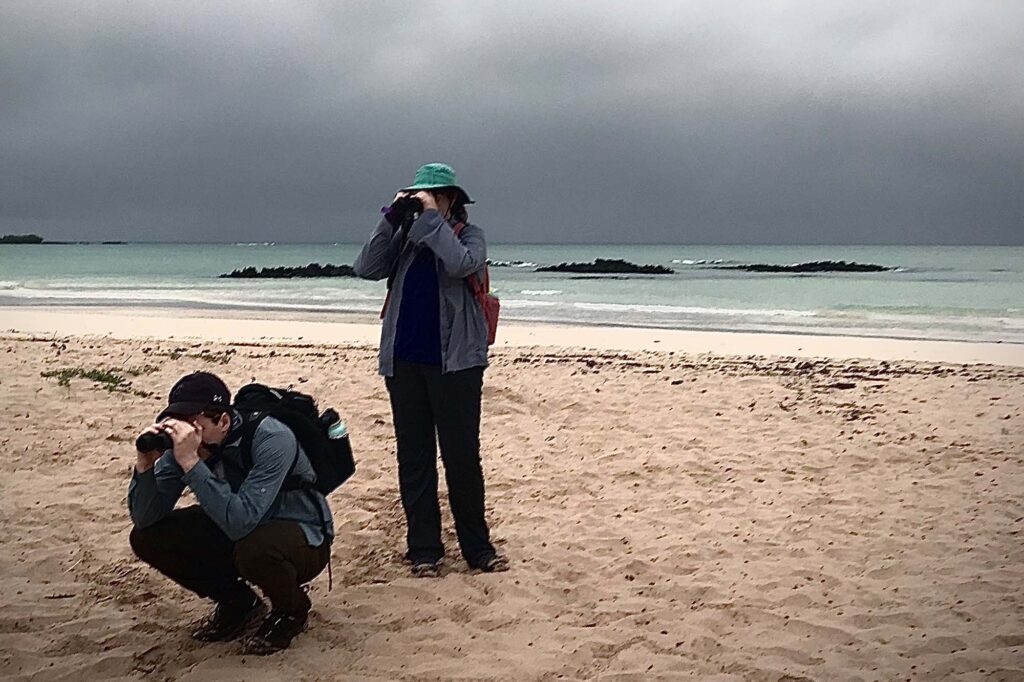 Yesterday we stayed home instead of going out to work. Usually we'll spend six days per week in the field, and stay at the house one day for working on homework, or painting. This is a bit boring, but I'm sure it will be useful when we start school online, or when the weather isn't good enough to work.
Today we went back to La Barranca, and split up this time. We tried different trails to see which nests are accessible, and how far we are able to walk. Using maps on our phones, we record nests we find, and landmarks to keep us from getting lost. Most nests are from previous seasons, but many birds are building their nests now.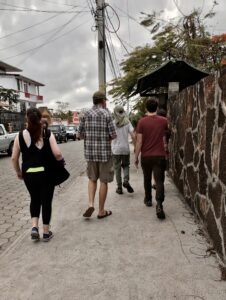 When we got back to the house, we all picked the cactus spines out of our arms, and had lunch. La Barranca is full of tree cacti, where birds nest, and other spiny plants that are too easy to run into.
I'm afraid I can't tell you how amazing the Galápagos is through a blog post, but I'll continue to try.
If you are interested in following our expedition, check for new letters each week on the University Webpage, where you can find blog posts, and ask questions.
Until next week . . . signing off!
–Nora


Read all past letters through these links: