George Seifert, BS'64, San Francisco 49ers head coach
Welcoming U Back to the Bio'hood
---
Distinguished Alumni
---
One of the largest academic units on campus, the School of Biological Sciences is fortunate to have an alumni family of increasing accomplishment in academia, health care, private industry and elsewhere. Each year a committee selects alumni for the annual Distinguished Alumni Awards, including, for the first time in 2021, the inaugural Distinguished Lab Alumni Award.
2022 Award Winners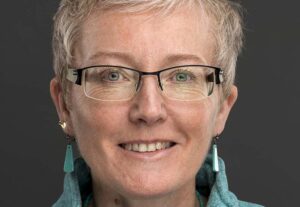 2022 Distinguished Lab Alumna Nina Buchmann, PhD
(Post Doc, Ehleringer lab)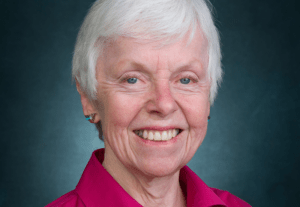 2022 Distinguished Lab Alumna Carol Blair Brennan, PhD (HBA'64)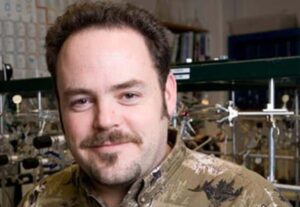 2022 Distinguished Alumnus Jed P. Sparks, PhD
(BS'95)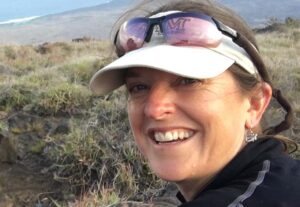 2022 Distinguished Alumna Jennifer Sorensen Forsbey, PhD (BS'03)
THE ELLIOTS
My wife, Lissa, and I are very fortunate to be able to provide a legcy gift to the School of Biological Sciences at the University of Utah. The education I received while getting my Ph.D. from the Department of Biology was instrumental in providing us with a very enjoyable life together, and we feel it is very important to ensure that the programs that we benefitted from can continue for the benefit of those who follow. We know that one way to do this is to contribute to the creation of a lasting legacy for the School of Biological Sciences.
The successful biology department that chair K. Gordon Lark built could not have happened without the vision and resources of alumni and friends who were willing to support his efforts.  
Lissa and I are grateful that those resources helped give us a life together that allows us now to give back.  We hope other alumni and friends of the School will take advantage of this wonderful opportunity to look to the future through the legacy giving program at the U.
George Elliott, PhD '81
Many Ways to Give
---
Many alumni and friends of the School choose to support the causes that mean the most to them with a gift through their will or trust, or other type of planned arrangement. These donations, known as planned gifts, are usually, though not always, fulfilled after death as in wills or living trusts. Other options include life insurance, retirement assets, real estate, and securities.
Planned gifts provide a way for you to pass on your values, achieve certain charitable and financial goals, and may yield certain federal tax advantages. Some can even give you an income throughout your lifetime.
Donors who give at a certain threshold become members of the College of Science's Crimson Legacy Society

Planned Giving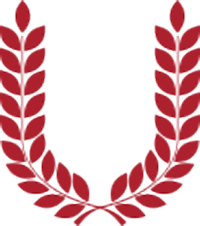 Crimson Legacy Society
Your Story
---
We want to hear from U! Tell us your research | career | life story.