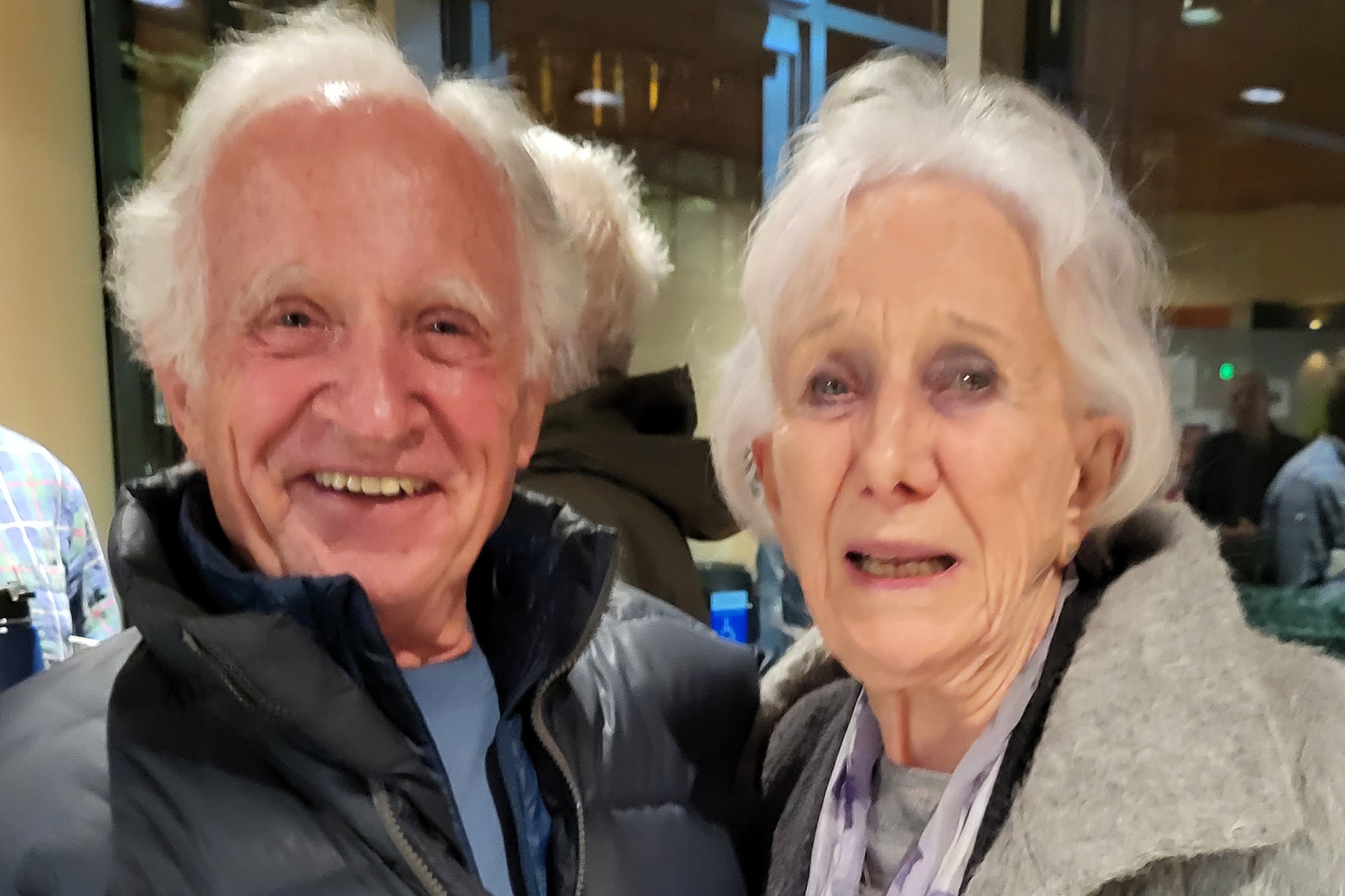 SBS gathered December 15, 2022 to remember the life and legacy of the late K. Gordon Lark, founder of the Department of Biology, now the School of Biological Sciences.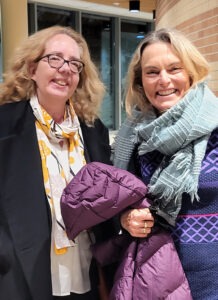 The event, chaired by professor and former SBS chair/co-chair of SBS Neil Vickers, included prepared remarks by Baldomero "Toto" Olivera and Nobel laureate Mario Capecchi. Both of these distinguished professors both were hired by Lark in the 70s when he took the helm to combine various departments, streamline research areas, and to build-out a diverse group of biologists from molecular/cellular biology to ecology, and from plants to mammals.
Other speakers included video appreciations prepared by Elaine Ostrander, NIH, and Irene Eckstrand, NIH (retired).
Also featured were recordings from Lark's oral history that he made in 2015, including excerpts in which he talked about the recruitment process of more than a score of faculty members, as well as his own research in genetics, subject models of which included soybeans and the Portuguese Water Dogs.
In attendance were Lark's widow Antje Curry, her daughter Tara Curry from a previous marriage as well as Lark's son Clovis and Dr. Lark's granddaughter Willow Lark.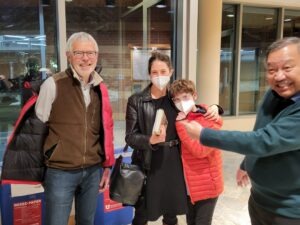 The anchor of the evening was Andrew Thliveris MD, PhD and his wife Lauren who flew in for the event from Wisconsin. Director of the Residency Program at the School of Medicine in Madison, "Andy" remembered that as an undergraduate he worked in the Lark lab for five years and that Dr. Lark had a profound impact on him. "He changed my life," Thliveris reported whose main message was, "Remember the undergraduate students."
He also surprised many by announcing that he had arranged to fully fund the K. Gordon Lark Endowed Chair with a check for $430,000. The fund was established in 2017 and then a campaign to "re-boot" it was announced in July 2022 with ambitions to achieve the level of endowed professorship through an anonymous, matching donation of $250,000.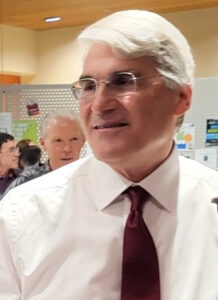 With Dr. Thliveris' gift, the K. Gordon Lark Endowment was elevated to the more prestigious level of endowed chair.
The School of Biological Sciences thanks all of its donors to the Lark endowment for their generosity. An announcement of the inaugural chair may come as early as this October.
You can watch the recorded video version of the event here. Check out photos from the event on Facebook here.