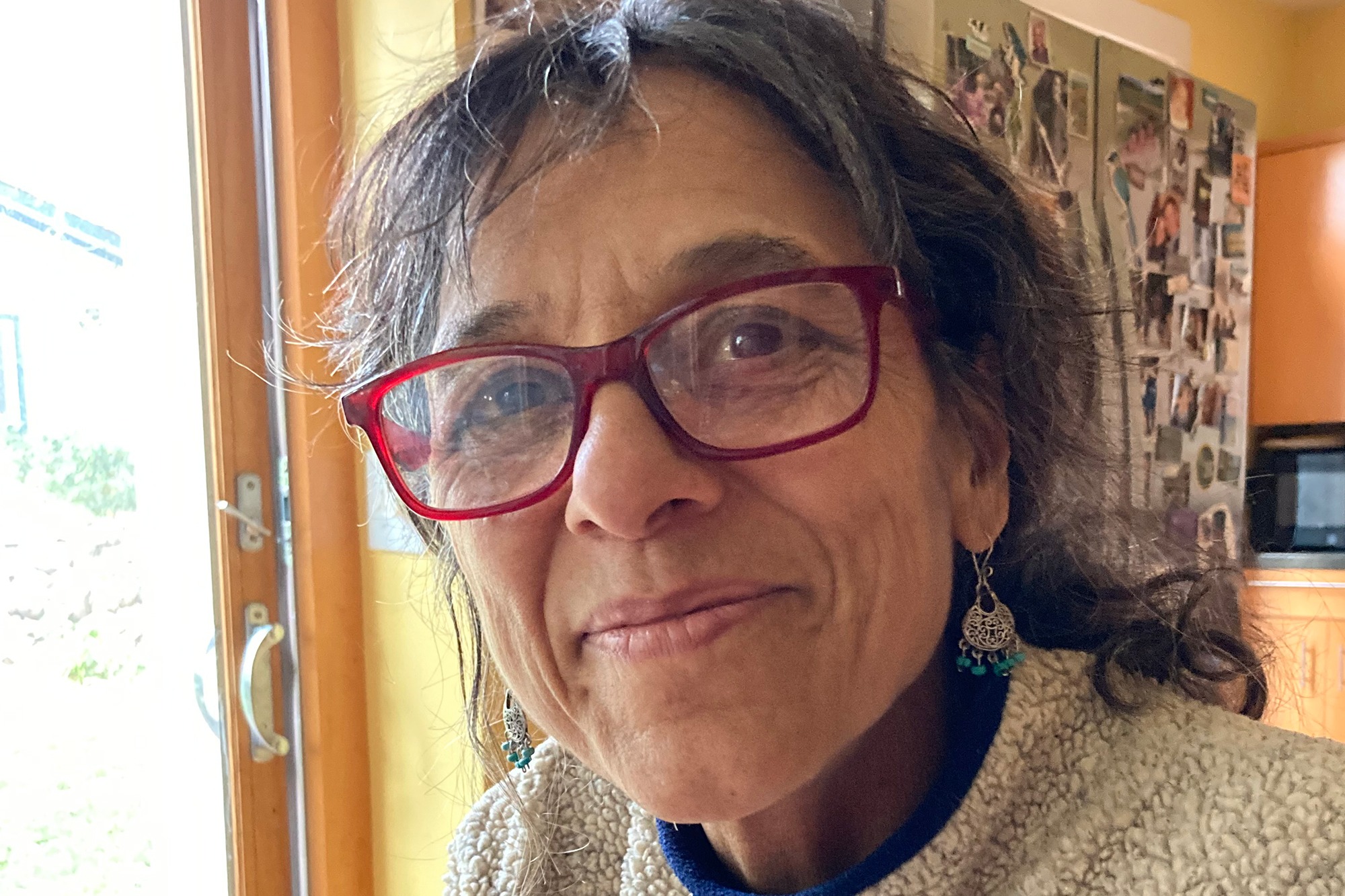 Nalini Nadkarni Retires
Dr. Nalini Nadkarni has a busy brain. I should know; I've been married to her for nearly forty years. She can be described as (in no particular order): a taxi driver, surveyor, hitch hiker, pioneering canopy researcher, forest ecologist, mother, TED talk giver, science and art mixer, teacher, science-to-incarcerated promoter, solo hiker, Canopy Barbie creator, science and religion cross-linker, disturbance and recovery specialist, nationally-recognized public speaker, nature fashion-wear designer, woodworker, and overall inspiration to the world.
She is a seriously creative individual, charismatic, with an intense desire to communicate science to non-traditional audiences.
Nalini was one of the first people, and certainly the first woman, to use mountain climbing gear to scale towering forest trees. As she sat in her leafy empyrean, the masses of epiphytes (canopy-dwelling plants) that cloaked branches captured her imagination, launching a decades-long research program on the roles of epiphytes in forest ecosystems.
She taught me those ropes—literally—and I spent many hours in treetops with Nalini, absorbing the sights, sounds, smells, and feel of the canopy. At the time, others using ropes to gain canopy access were mostly brawny guys, with an "only the bravest and toughest" ethos. Nalini was the opposite. "With the right equipment, your grandmother can do this," she has said more than once. She was selfless in promoting tree climbing, teaching hundreds of people how to get on that rope and inch-worm up to the canopy.
Academia encourages groove formation, in which you carve out a novel intellectual groove for yourself, and you continually mine that groove for new knowledge. That has its place and value, but Nalini is a professional groove-hopper. She started her career at a major research university, winning accolades as a preeminent ecosystem ecologist. But the era encouraged groove formation above all else and was not supportive of women who wanted children—or of faculty who saw science as being for those outside as well as inside the ivory tower.
This prompted her stint as Director of Research at a botanical garden in Florida, followed by a long career at The Evergreen State College in Washington State. This was the ideal crucible for a groove hopper. A small liberal arts college, Evergreen had a radical agenda: no grades, no faculty rank, no departments, and, as a core principle, interdisciplinary work. She and I split one position there, allowing us time not only to teach but to develop our research and to raise our two children.
It was at Evergreen that Nalini's creativity was given free reign. While maintaining an active research program, she constantly spun out cool projects: Legislators Aloft, teaching Washington State legislators how to climb trees and consider forest biodiversity as a value to protect; and Canopy Confluences, camping out with a mixed group of scientists, musicians, artists, and writers—getting them all into the canopy to create art, music, and poetry that might raise awareness about the importance of trees in those who gravitate toward the arts.
It was at Evergreen that she became interested in bringing science and nature to people other than her own tribe. She began giving sermons to religious groups, not as science-versus-religion, but science and religion, studying how the values of trees are expressed in holy scriptures of the world's major religions. She began working with the incarcerated, developing the Sustainability in Prisons Project. Prisons and jails became sites for not only science lectures but for sustainability research and the rearing of endangered species by incarcerated men, women, and youth. Her office walls became cluttered with national awards.
After nineteen years even Evergreen was becoming a groove, and she was approached by the University of Utah to run a new Center for Science and Math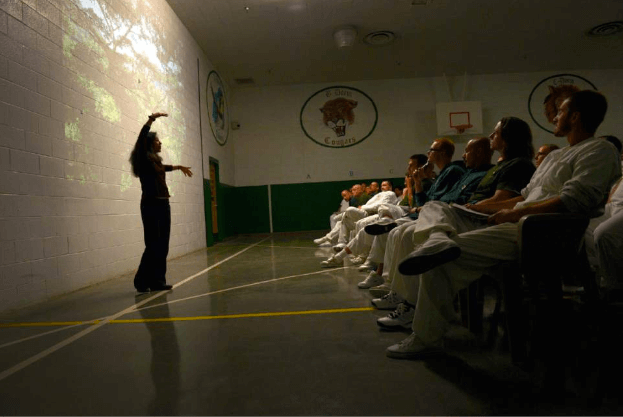 Education (CSME). Our children were fledged, and we decided to groove-hop again.
Utah recruited us both and we joined the Department of Biology, now the School of Biological Sciences, in 2011. Nalini came knowing there would be challenges, reentering the culture of a large research university, and… in a place with so few trees!Times have changed since her stint at an R1 university in the 1980s. At the U she found a welcoming faculty, collegiality, and institutional goals of greater inclusivity and interdisciplinary work.
During her time in Utah, Nalini has continued her research on canopy ecological interactions. She has also blazed a path in science outreach and communication, both locally and nationally. She taught courses and coordinated workshops in effective science communication. She continued her focus on the incarcerated, with the Initiative to bring Science Programs to the Incarcerated (INSPIRE) in Utah. She brought her science training to bear in quantitative studies of prison environments, showing that nature imagery reduces rates of violence in prisons. She has engaged scientists with youth in custody of the juvenile justice system with her STEM Community Alliance Program (STEMCAP). She has mapped trees on church grounds. She has arranged for the Tabernacle Choir at Temple Square to sing nature-oriented hymns to the annual meeting of the Ecological Society of America that was to be held in Salt Lake City (alas, nixed by the pandemic).
She learned how to use a lathe to make wooden bowls, a new connection to her beloved trees.
So what is retirement for Nalini? She has always been strongly allergic to academic politics, administrative burdens, and anything that smacks of routine (except perhaps her breakfast of one boiled egg and a piece of toast). Retirement for Nalini will be a time to focus on some of her favorite projects, but also a time of reflection and prospection.
Who knows what will happen next. I've never been disappointed.
By John "Jack" Longino
Dr. Nadkarni's outreach works continues at the University of Utah and beyond. To support outreach efforts you can volunteer at STEMCAP or donate to the SBS General Fund.