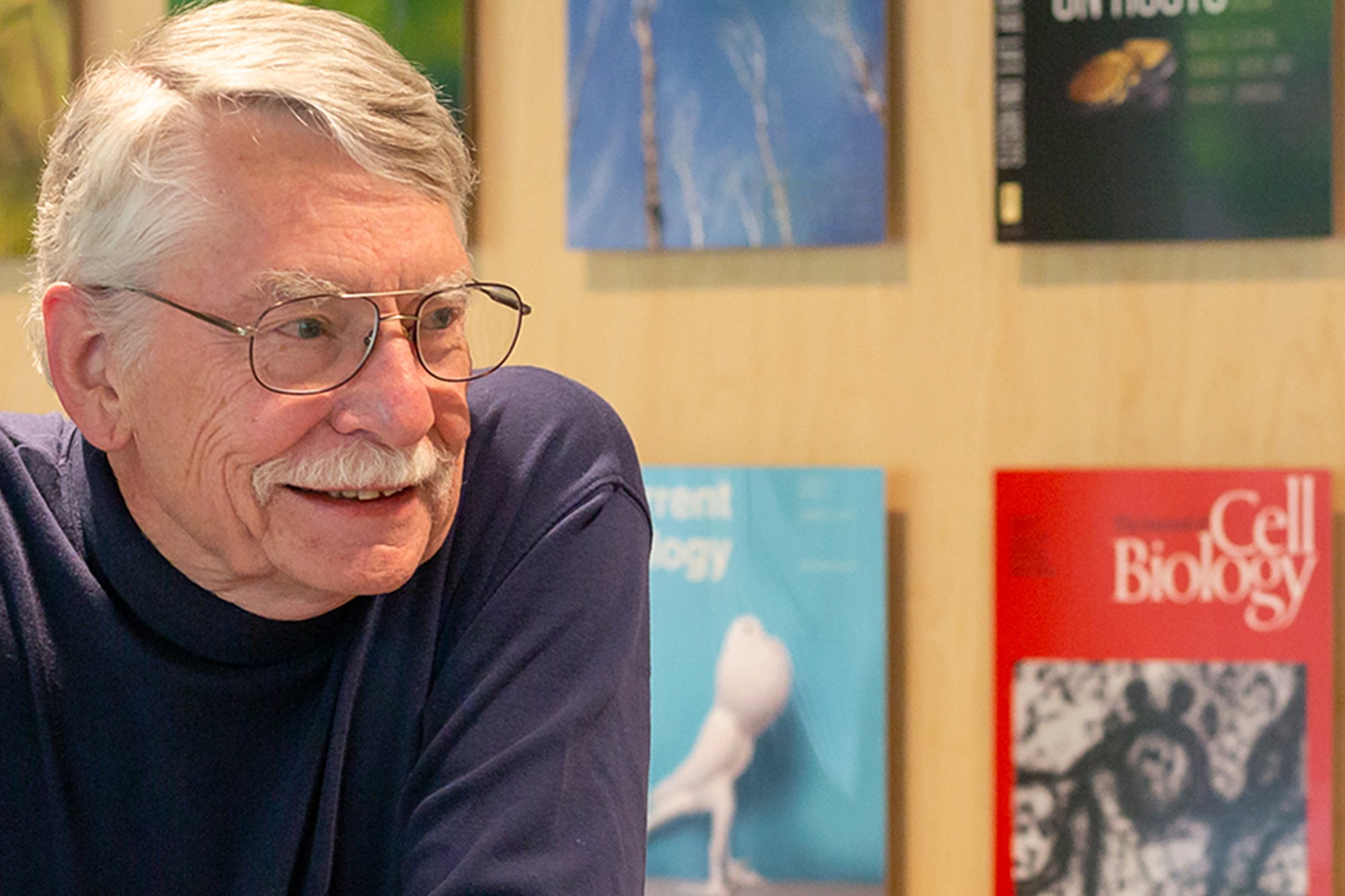 Biology Under Cover is a permanent exhibit in the lobby of the Aline W. Skaggs Biology Building. The evolving display showcases faculty research spanning decades featured on selected journal covers.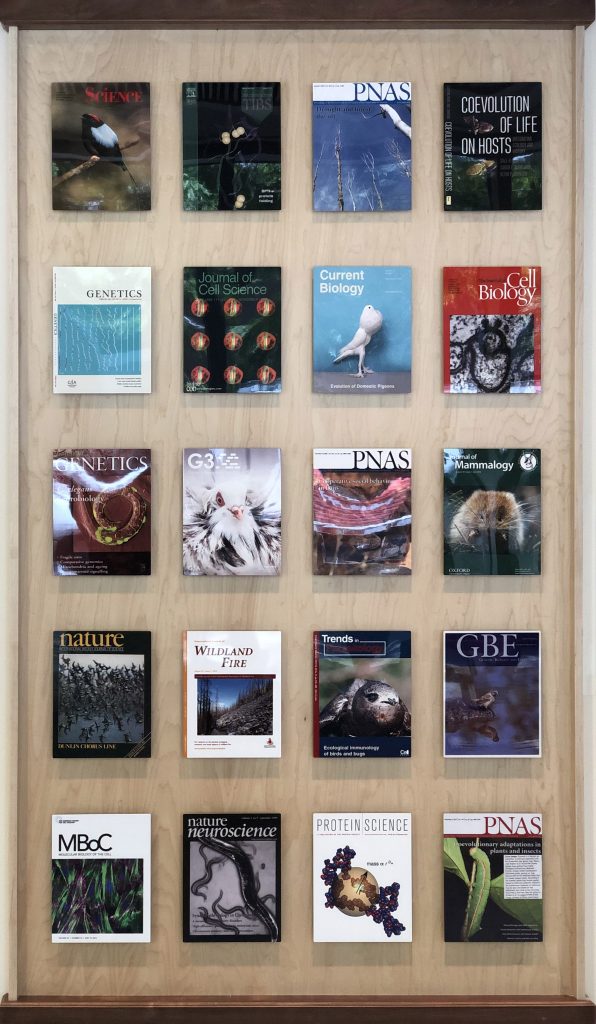 As of July 1, 2021, the exhibit features 60 book and journal covers ranging from the Journal of Cell Science to Nature, and from PNAS to the book Coevolution of Life On Hosts. Journal covers date back to the 1980s. More panels will be created as more covers are collected and produced on the plates to further expand this unique sampling of research in the School for the public and the university's diverse community of scientists.
New discoveries are disseminated to the scientific community through the publication of research articles in scientific journals. Prior to publication these articles undergo extensive review and critique by other experts in the field. Once accepted for publication, the authors of these articles often submit images for consideration for the cover of the journal. Typically, only one article of the dozen or more in the issue is selected for the venerable position of the cover. Here, we display a sampling of journal and book covers published by the faculty and their research teams in the School of Biological Sciences at the University of Utah.
The tradition of publishing scientific findings is the mechanism for the expansion of knowledge, understanding, and ultimately applications and inventions that benefit and transform society. The faculty in the School of Biological Sciences contribute to the expansion of biological knowledge on many fronts from the level of molecules to organisms to ecosystems.
In October 2019 the School of Biological Sciences, under the direction of then School Director Denise Dearing, inaugurated the Biology Under Cover exhibit with a special unveiling of the exhibit which is an expanding exhibit of permanently displayed journal and book covers rendered in metal. Experience the exhibit virtually here.
The Biology Under Cover exhibit is one of two in the lobby. The second is that of the original gene targeting equipment used by Nobel laureate Mario Capecchi, faculty member at U Biology, in his early research at the University of Utah.
For more information on the Capecchi Equipment exhibit, click here.