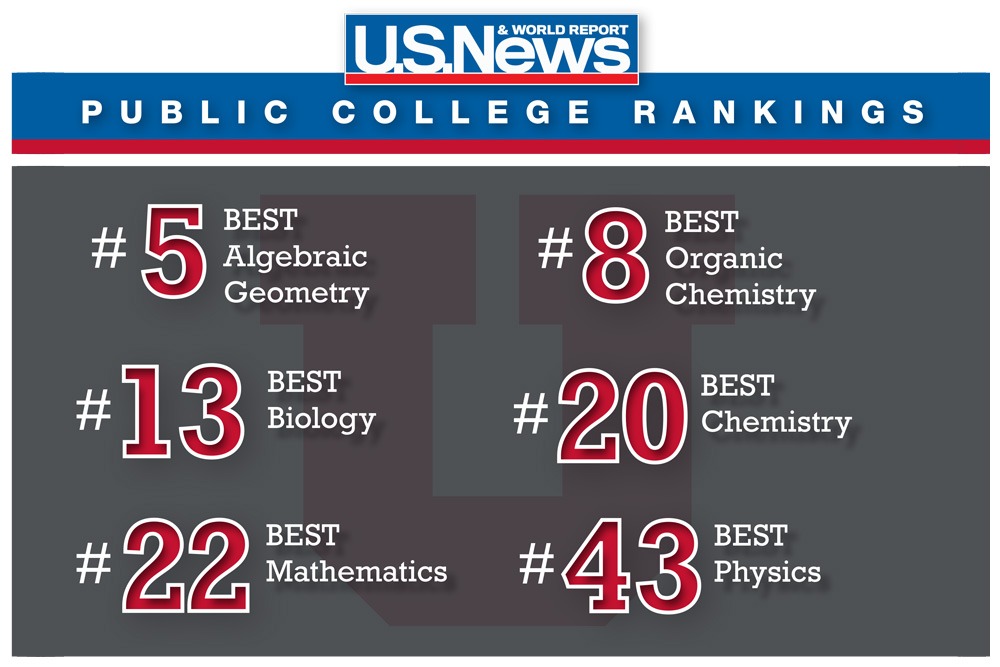 U.S. News & World Report has released their 2022-2022National University Rankings. The University of Utah is now ranked No. 1 in Utah and No. 42nationally among public universities.
The College of Science fared even better. National rankings for public universities put Biology at No. 13, Chemistry at No. 20, Mathematics at No. 22, and Physics & Astronomy at No. 47.
There are many factors used to determine a school's final ranking in the U.S. News & World Report but one factor that is not considered is cost. When cost is factored, there are few universities that challenge the University of Utah.