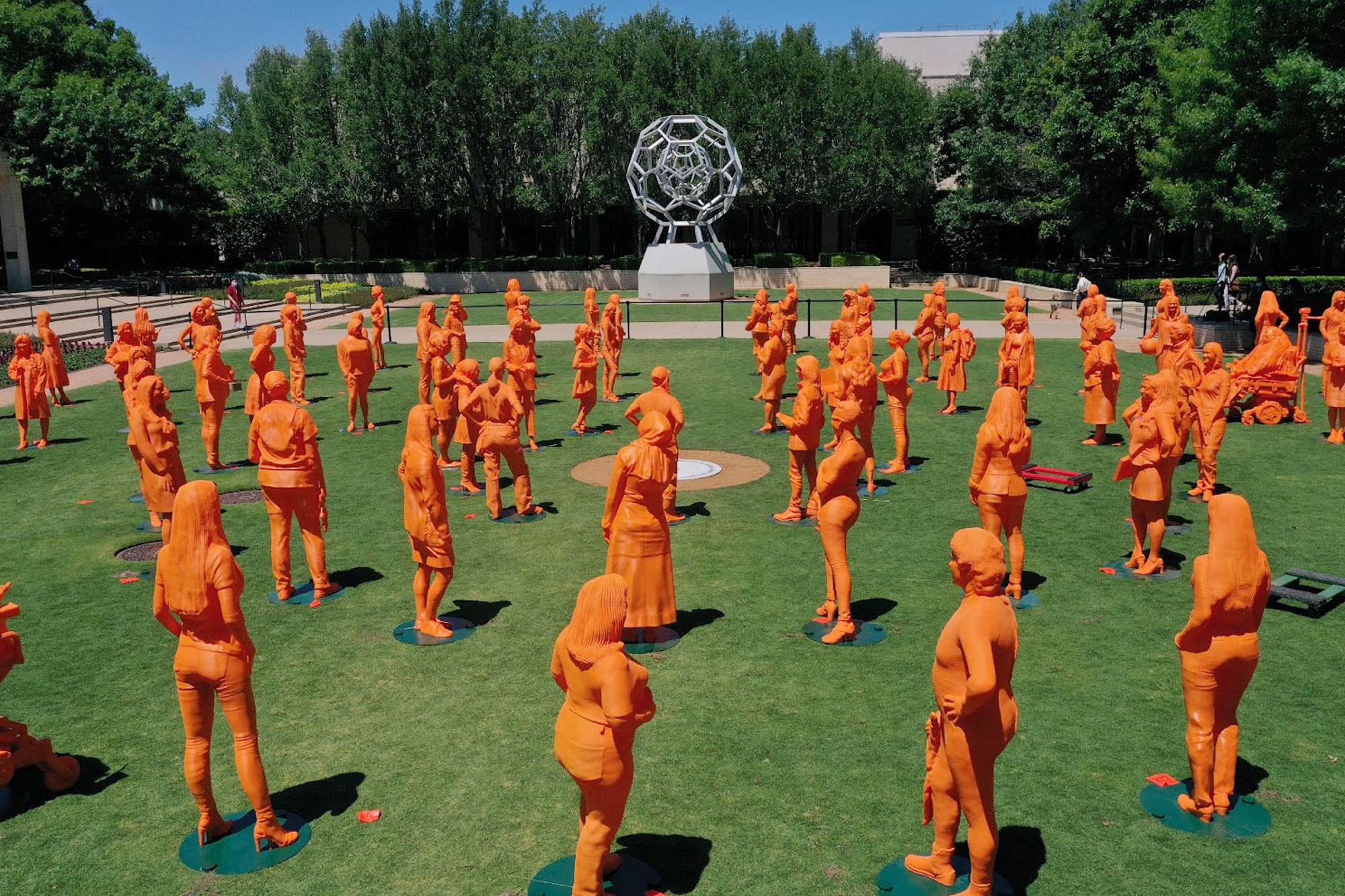 Some of the most significant scientific breakthroughs in history—including the research that led to mRNA vaccines—were pioneered by women.
While history has shown that women are integral to scientific advancement, the science, technology, engineering, mathematics, and medicine (STEMM) landscape is still highly inequitable. 

In honor of Women's History Month, consider the story of SBS alumna, PhD'15, Johanna Varner—affectionately known as "Pika Jo"—a biologist with a passion for sharing her love of science (and potato-sized, rabbit-like creatures called pikas). She is one of 120 women in science, technology, engineering, technology and medicine who has had a 3D-printed statue created in her likeness on display on the National Mall through March 27, 2022.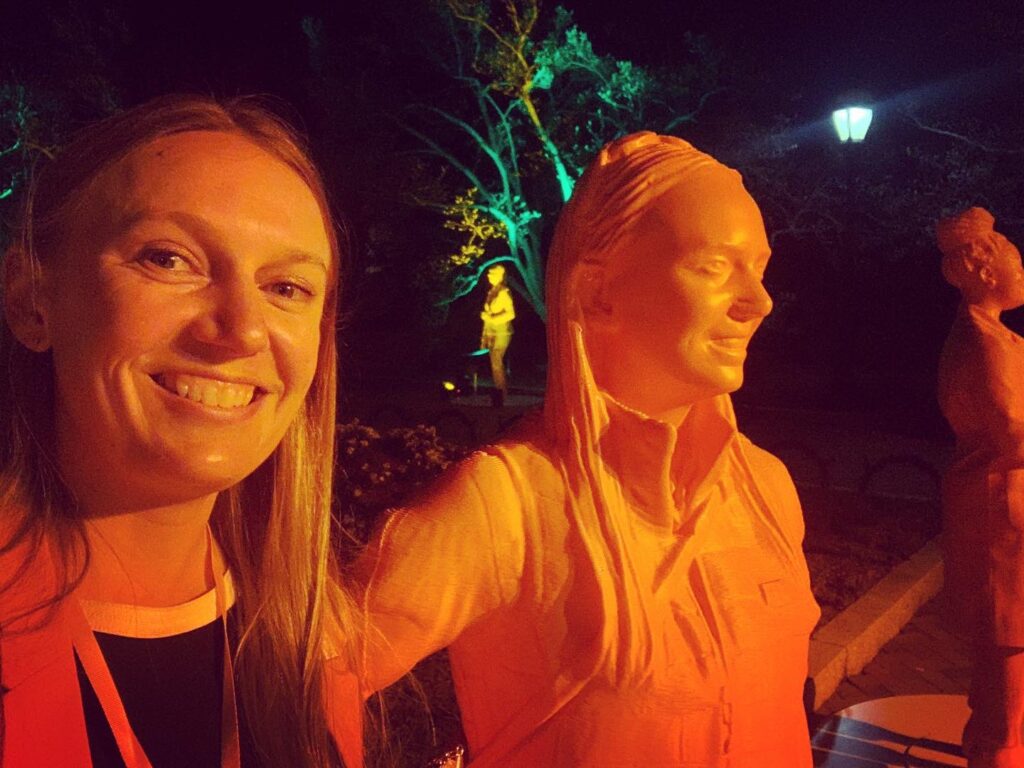 As an American Association for the Advancement of Science (AAAS) Mass Media Fellow, Varner reported on science for radio station KQED in San Francisco. She later turned what she learned into curricula for courses at Colorado Mesa University (CMU) where she is a professor of biology on how to communicate science stories. Since then, she has founded several citizen science programs to raise awareness about the impacts of climate change and the importance of conservation.
Varner's high-impact efforts earned her the AAAS Early Career Award for Public Engagement in 2018. The next year, she was recognized as one of AAAS IF/THEN® Ambassadors, a diverse community of women in STEMM whose stories are highlighting different career pathways and inspiring the next generation of innovators.
As one of 120 Ambassadors being honored with these life-size 3D-printed statue in the #IfThenSheCan–The Exhibit on display at several Smithsonian museums–she recently traveled to Washington, D.C. for opening weekend to stand by her statue and share her story, engaging and inspiring hundreds of visitors from all over the world.
"If young girls get to know women in science as real people," says Varner, "they may be more likely to envision themselves as scientists."
The IF/THEN Ambassador Program is sponsored by Lyda Hill Philanthropies as part of the IF/THEN initiative. The initiative aims to "advance women in STEM by empowering current innovators and inspiring the next generation of pioneers."
The Ambassadors program is a part of that initiative, and has assembled high-profile women in STEM to act as role models for middle school-age girls. Ambassadors received media and communications training and then engage in outreach work nationally.
Varner's 3-D print statue is one of 120 of women in science, technology, engineering and mathematics and medicine (STEMM) in and around the National Mall in Washington D.C. The honor is given because of her stellar work in ecology and evolutionary biology, prefaced by a bachelors and Master's at MIT in biological engineering. Her work as a graduate student in the Dearing lab at SBS was where she was first introduced to the Piko, the small mammal related to rabbits which has become her namesake.
As professor at CMU, Varner teaches mammalogy, animal behavior, general human biology, ecology and evolution, diversity of organisms and senior thesis. Her research interests include responses of alpine mammals to climate change and disturbance, with a focus on pikas. Because of their sensitivity to heat stress and limited dispersal abilities, pikas may be excellent indicators of alpine ecosystem health in response to climate change.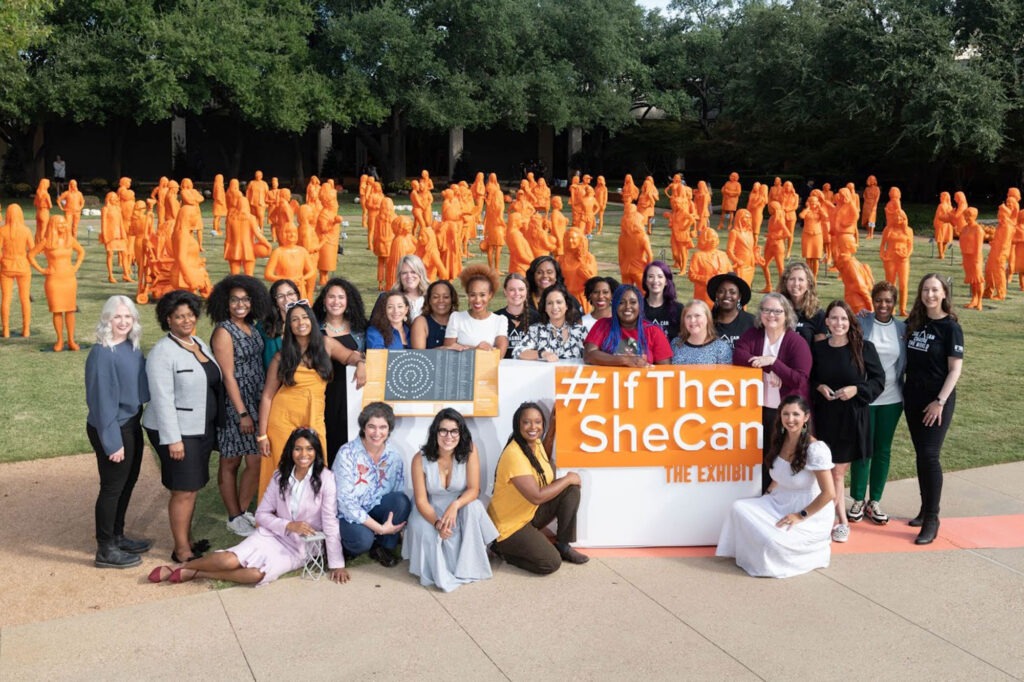 By David Pace
Parts of this story were provided by AAAS and @TheU, the latter of which features U Chemistry Professor Janis Louie as one of the participants.
You can help undergraduates develop into scientists at SBS through the ACCESS Scholars program.