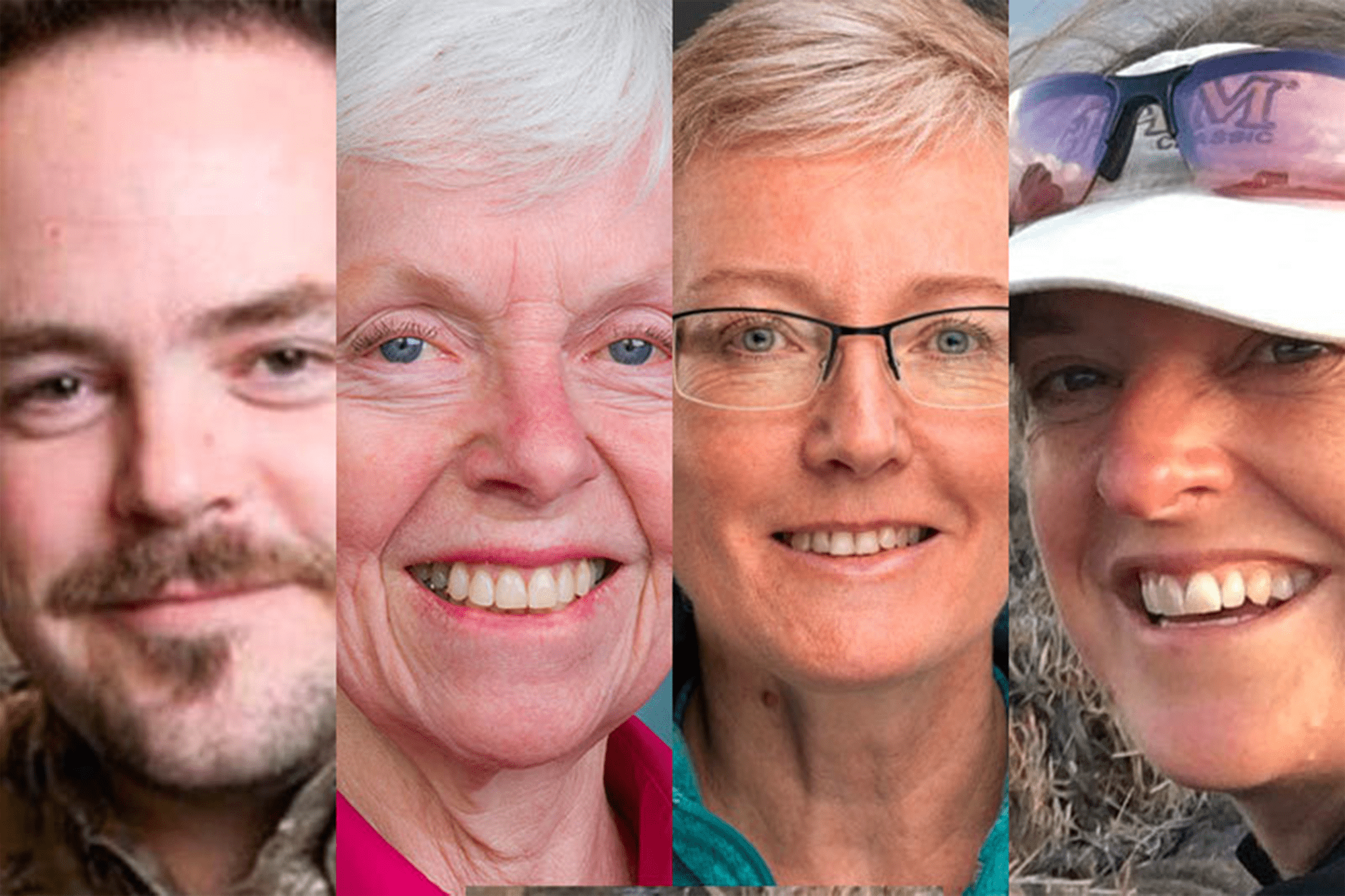 One of the largest academic units on campus, SBS is fortunate to have an alumni family of increasing accomplishment in academia, health care, private industry and elsewhere.
Each year a committee selects alumni for the annual Distinguished Alumni Awards, which includes the Distinguished Lab Alumni Award.  An event to celebrate will occur April 27th in-person at ASB 220 beginning at 3:00 pm and simultaneously online. Please contact us at development@biology.utah.edu for the Zoom link.
Nina Buchmann, PhD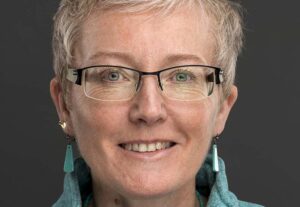 Professor of Grassland Sciences in the Institute of Agricultural Sciences at ETH Zurich, Switzerland. A post-doctoral fellow in the Ehleringer lab, Dr. Buchmann was born in 1965 in Heidelberg (Germany) and studied Geoecology at the University of Bayreuth, Germany (1984-​1989). She received her Ph.D. degree in Plant Ecology (Prof. Dr. E.-D. Schulze) in 1993. During three years as an Alexander-​von-Humboldt fellow at the University of Utah, Salt Lake City, USA, she worked on stable isotopes with SBS's Distinguished Professor Jim Ehleringer. In 1996, she returned to Germany, and finished her Habilitation in botany at the University of Bayreuth in 1999. During her time at the Max Planck Institute for Biogeochemistry, Jena, Germany (1999-​2003), she headed an own research group, and was assigned C3 professor in 2001. Since April 2003, Nina Buchmann is Full Professor of Grassland Sciences in the Institute of Agricultural Sciences at ETH Zurich. During 2012, she spent her sabbatical at the Australian National University, Canberra, ACT. Between August 2012 and July 2017, she served as Deputy Head, and between August 2017 and July 2021 as Head of the Department of Environmental Systems Science.
The main research topics of Nina Buchmann include (1) plant and ecosystem physiology, (2) biogeochemistry of terrestrial ecosystems, i.e., forest, grassland and cropland, particularly the response of soil and ecosystem carbon, nitrogen and water dynamics to climatic conditions and management regimes, and (3) interactions among biodiversity, ecosystem functions/services, and sustainable resource use. More
Jennifer Sorensen Forbey, PhD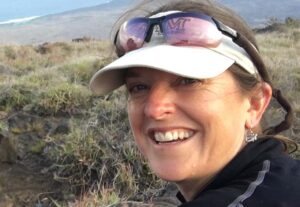 BS'03, Professor of Biological Sciences at Boise State. Dr. Forbey's goal as an educator and mentor is to provide the knowledge to transform students into independent and analytical thinkers and broadly prepare students for careers in science. She provides skills in analytical thinking by offering opportunities to write critically, communicate and debate scientific issues with their peers and design, conduct and analyze scientific research. Moreover, her experiences conducting research in academic, industrial and governmental settings allows her to mentor students interested in careers in a variety of scientific disciplines. "I believe that my teaching background, commitment to students and experience in diverse scientific career paths will contribute to the outstanding education, research opportunities and mentoring students expect from Boise State."
Her research interests involve the subject model of animals faced with the daily challenge of processing large quantities of toxins present in their environment. The way animals respond and deal with these toxins is poorly understood. She and her lab are interested in understanding the behavioral and physiological consequences of exposure to plant secondary metabolites (i.e., toxins) and the mechanisms that herbivores employ to mitigate the negative effects of exposure to plant toxins.
Her research focuses on two general areas related to plant-herbivore interactions employing a combination of laboratory and field-based approaches: Genomics Underlying Toxin Tolerance (GUTT) and Phar-Ecology. More.
Carol Blair Brennan, PhD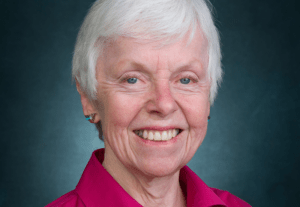 HBA'64, Professor Emerita in the Department of Microbiology, Immunology and Pathology at Colorado State University.
Dr. Brennan is a testament to not only the value of providing research opportunities for undergraduates, but also the transformative experience of working directly with graduate students in the lab.
After she had changed her major from chemistry to the brand new (at the time) field of microbiology, she says, "I was given the opportunity to work as a lab assistant with John Stanton and Joel Dalrymple. (My duties were to capture snakes in the freshwater marshes east of Great Salt Lake, care for and conduct experiments with the snakes in the lab, prepare primary chick embryo cell cultures, assay infectious virus, etc.) John and Joel taught me so much and they enjoyed their work so much, and I enjoyed working with them so much, that I decided I wanted to pursue the academic life for the rest of my career."
Together they worked with Professor Doug Hill, an expert on arboviruses, who made their research truly meaningful.
Blair, a Salt Lake City native, was an honorary Merit Scholar and was awarded the Principal's Scholarship as top in her high school class. "The University of Utah was clearly the best for pursuing a degree in science," following high school, she reports. After graduating with an honors program bachelor's degree, magna cum laude, in 1964, she moved to Berkeley to enroll in the inaugural doctorate program of the Department of Molecular Biology at the University of California.  More
Jed P. Sparks, PhD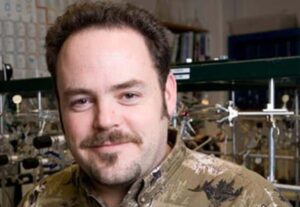 BS'95, Professor of Ecology & Evolutionary Biology at Cornell University. 
Dr. Sparks' teaching and research focus is to understand the physiological characteristics of plants and microbes that control the interaction of plant and soil communities with the atmosphere. His research lab includes questions in plant physiological ecology, ecosystem science, and the application of stable isotopes to ecological questions. Sparks' own work tends to focus on the exchange of compounds at the boundary between the atmosphere and terrestrial ecosystems. This exchange has profound and controlling effects on plant ecophysiology, ecosystem function and the chemical composition of both the biosphere and atmosphere. Further, the magnitudes of the fluxes between the earth and the atmosphere often control the pool sizes of important elements and compounds held in each, the balance of which are intrinsic to the maintenance of life on earth (e.g., carbon dioxide, nitrogen, ozone and other oxidants, and many others).
For example, fluxes of various reactive trace gases between terrestrial ecosystems and the atmosphere exert significant influences on plant performance, tropospheric photochemistry, global climate, terrestrial biogeochemistry and the maintenance of clean air, water and soil. The study of fluxes between the biosphere and atmosphere requires skills in plant and microbial ecophysiology, with its emphasis on the mechanistic controls over flux; biogeochemistry, with its emphasis on the mass balance of biogeochemical cycles; and atmospheric chemistry, with its emphasis on the reactivity and control over turnover times of various atmospheric constituents. "My research program at Cornell University focuses on exchange of compounds at the Earths surface with special emphasis on plant and soil based mechanisms of transfer."  More.