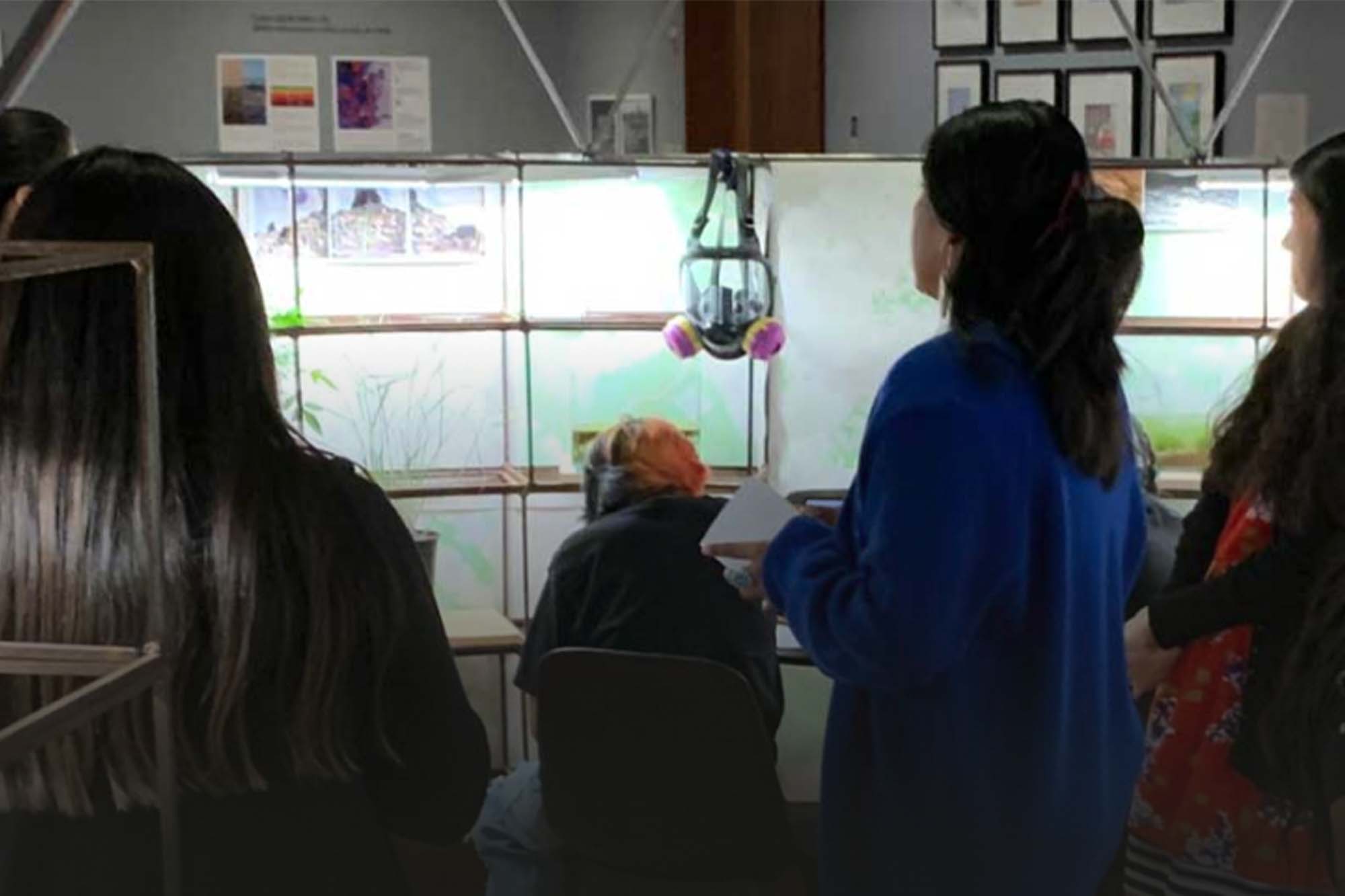 On July 28, 58 junior high and high school students participated in the Summit Youth Track during the 16th Governor's Native American Summit held at the University of Utah.
The Summit Youth Track provides youth-focused workshops for Native American students. This year's theme mirrored that of the summit, "Elevating Ourselves: Restoring Balance by Connecting with Our Cultures."
"We must begin outreach to our Native students as early as middle school to prepare this next generation of students for success," said Samantha Eldridge, interim director of the American Indian Resource Center. "The Summit Youth Track creates a space for Native youth to learn more about the resources available to them. Our hope is that they see the University of Utah as a place they see themselves as belonging and thriving."
Diné poet, editor and playwright Kinsale Drake provided the event's featured keynote address. Drake shared her experiences growing up as a shy, introverted kid whose love of reading inspired her to write poems and short stories that paved the way for her to be the first Indigenous youth to be named a National Student Poet—the nation's highest honor for young poets. Drake encouraged participants to draw inspiration by connecting with their culture and to not be afraid of using different mediums to express creatively because "Indigenous imagination" can be found in all of us.
Following the keynote, students participated in workshops centered on learning how to use various multimedia art to connect to their culture. Students visited the new "Air" exhibition hosted by the Utah Museum of Fine Arts. Drawing upon inspiration from the featured artists, students created their own designs in a project led by graphic designer Jessica Wiarda.
Following the workshop 10th-grader Isabella Klain said, "Learning about the different Indigenous artists was my  favorite part of the day. I learned how art can hold more meaning beyond the object itself. It can share a message or tell a story."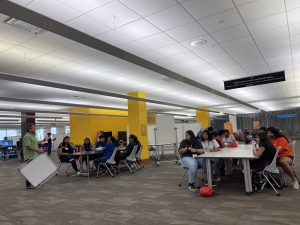 Students then visited the J. Willard Marriott Library's Photospace where they learned how to use different digital resources from Anthony Sams, a new media project specialist at the Marriott Library.
U alum Sahar Khadjenoury shared her journey as a film and media arts major allowed her to build a career as a video journalist and producer at First Nations Experience, FNX TV.
Students then used the library's photobooth to take a professional photo to share an image that held meaning to them.
In the final workshop led by BYU ARTS Partnership, Brenda Beyal and Emily Soderborg showed students how they can use their voices to share and celebrate their messages through music. In this exercise, students were taught a traditional song and expanded on the lyrics by connecting words added from one another. Through this process, students learned how music can establish cultural and language connections while helping them develop a sense of self-identity.
The event was co-chaired by the American Indian Resource Center and School of Medicine Office of Health Equity, Diversity, and Inclusion, U of U Health.
U partners:
Dr. Harold (Chuck) Foster, Utah State Board of Education
Lornie Pinnecoose, Salt Lake City School District Title XI Program
Jeanie Groves, Title XI Program, parent and elder advisor