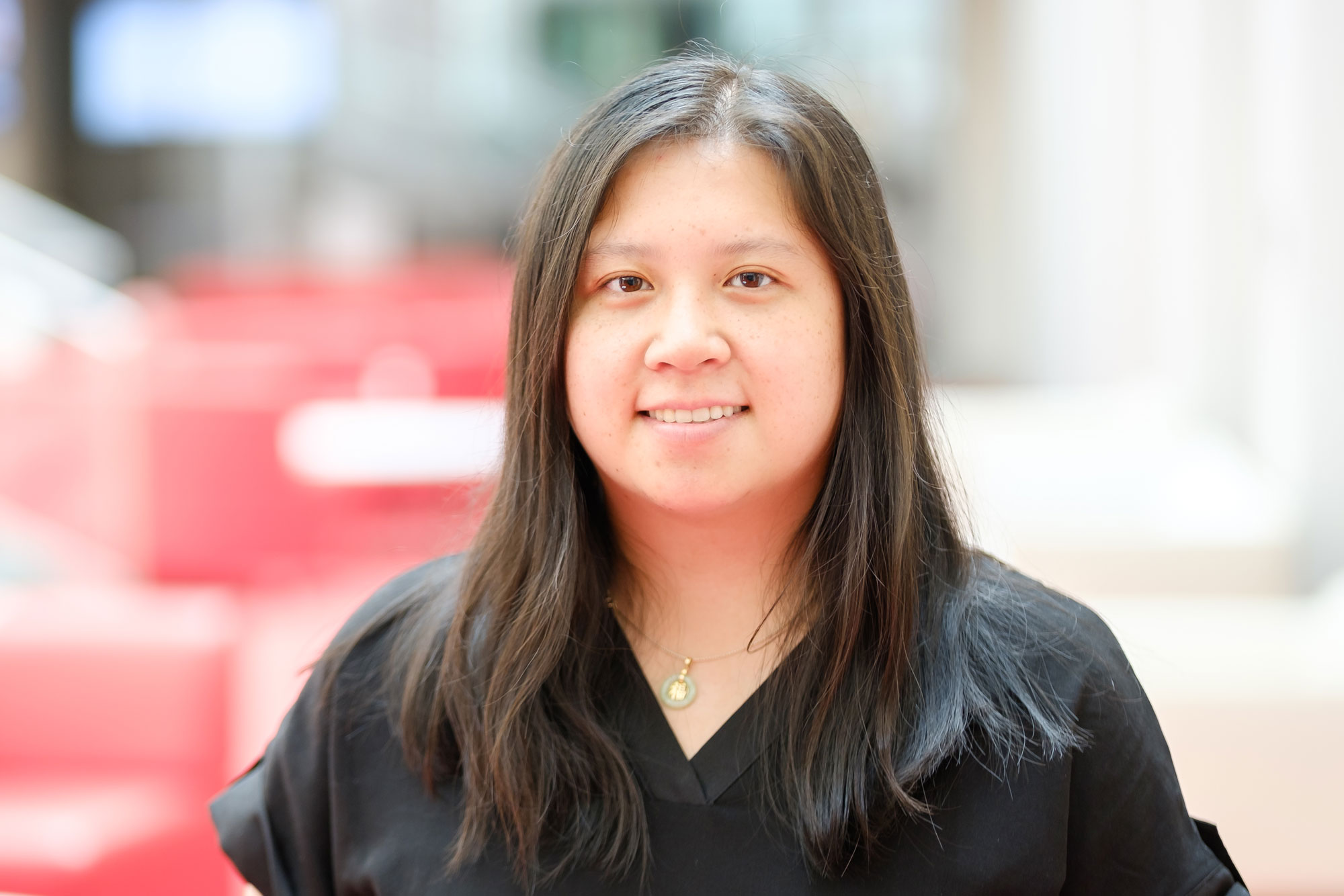 "My hero is my brother," says Tiffany Do of her brother Anthony. "He's the first in my family to graduate from the University of Utah. I look up to him because he's gone through the trials in being a first-generation student and has helped me overcome some of those obstacles."
Those obstacles can be daunting. Students who are first-generation college students talk about not knowing what even the right questions are to ask. Others talk about experiencing "imposter syndrome"—chronically feeling as though they are, any moment, about to be found out as someone who doesn't belong in college.
So it makes sense that Do, who is a senior majoring in biology, would see her brother as a welcome guide to what can seem like an intimidating if not an impossible mountain to climb. But there were others who helped prepare this Taylorsville, Utah native to succeed at the college level, including her AP biology teacher Paige Ehler and her chemistry and biotechnology teacher Kristin Lillywhite who encouraged her to study the life sciences. And too, once Do arrived on campus, the ACCESS Scholars program also aided her in finding a home in STEM. The program, based in the College of Science, provided a scholarship as well as a network and experience with presenting her research at a symposium. As a senior she now works as an ACCESS mentor for others.
The results have been gratifying. Earlier this year Do had the experience of publishing her first paper in Intersect, an international Science, Technology, and Society research journal run by undergraduate students at Stanford University and supported by the Program in STS at Stanford. The journal welcomes undergraduate, graduate, and PhD submissions at the intersection of history, culture, sociology, art, literature, business, law, health, and design with science and technology, and its submissions are not exclusive to Stanford affiliates and generally span several continents.
Her article, co-authored with eight others, is titled Barriers to Accessibility of Algal Biofuels, a "companion piece to algal biofuel research with the goal of synthesizing relevant, contemporary considerations about how to expand algal biofuel to a modern society."
That she is now published is perhaps a testament to the rich experience she's had at the U in more than one research lab, including Dr. Catherine Loc-Carrillo's Micro-Phage Epi Lab, Dr. James Van Etten Chlorovirus Lab and, currently, in the mycology lab under the direction of SBS's Dr. Bryn Dentinger at Utah Museum of Natural History.
"I wasn't sure what I wanted to research at first," she concedes when she was first accepted at the U. "I was given a list of labs I could be a part of for my honors thesis and I reached out to the Dentinger Lab."  She simply found it fascinating that it was a lab that studied fungi.
"I have been gaining skills in culturing fungi, extracting nucleic acids, and quantifying the abundance and integrity of extractions," she explains while currently conducting "a culture growth experiment grown under varying conditions that mimic ecological stressors, to induce a stress response in ectomycorrhizal fungi," a form of symbiotic relationship that occurs between a fungal symbiont, or mycobiont, and the roots of various plant species.
When asked to explain something interesting that most people don't know about fungi, she explains how ectomycorrhizal fungi "form mutualistic relationships with trees. They play a key role in the nutrient cycle and there is still a lot to learn in understanding these organisms"
That said, she continues, "I'm still exploring what I really want to do once I graduate at the U."
Meanwhile, Do is "paying it forward," as she is "passionate about helping students especially first-gen in finding their place on campus."
In addition to her ACCESS Scholarship she has seen nine other awards come her way, including most recently, a Research Scholars Award funded by the Mountaineer Endowment at the School of Biological Sciences. The award will help her this summer and fall semester complete her honors thesis.
Outside of class and lab work, Do is active in the Asian American Student Association (AASA), a student-led organization at the U that celebrates and promotes awareness of Asian cultures. "My family [members were] … refugees from Vietnam. This organization is a great way for me to connect with others that have similar backgrounds while also expanding my knowledge of other cultures."  She also takes advantage of Utah's outdoor recreation as she loves to rock climb. This activity has proven a release from the trials of the pandemic which has affected her … as it has all of us.
"It's hard to connect and keep in contact [with other people] when everything was online." Related to that, her advice to other undergraduates or those considering attending college is "to reach out for help. As someone who has a hard time reaching out and sharing my struggles, I learned the hard way that it was necessary in my own life. There are people willing to be there for you, you just have to be willing to put in that trust. There are advisors and friends that are willing to listen."
And for Tiffany Do, there's also been her "hero" brother who graduated this year in mathematics and quantitative analysis of markets & organizations before secur. He continues to help show his sister the way.
By David Pace
Biology undergraduates have the opportunity to do research their very first semester. You can help support these students by making a donation to Undergraduate Research.