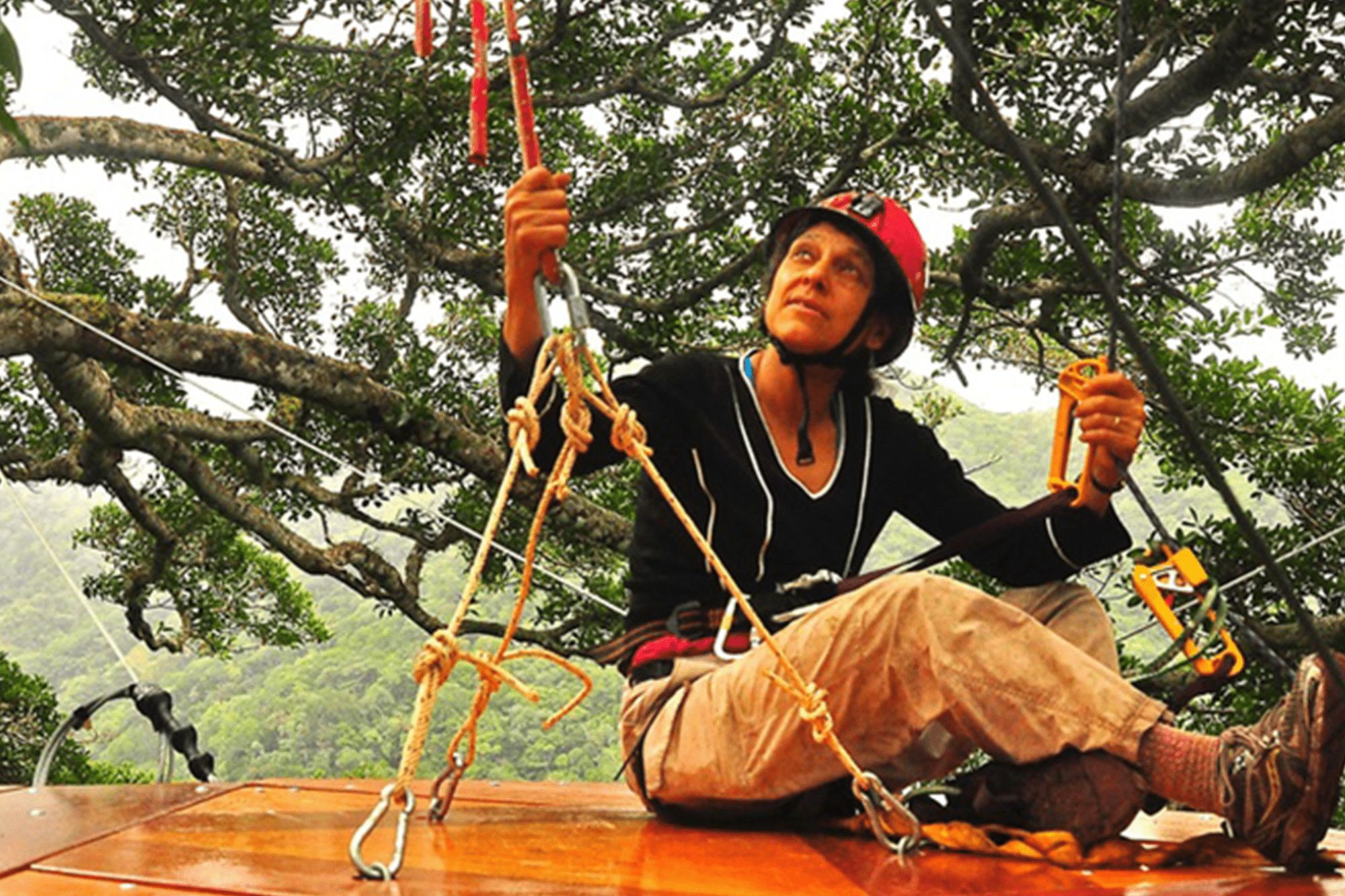 NADKARNI NAMED NATGEO EXPLORER AT LARGE
The National Geographic Society has appointed famed University of Utah forest canopy researcher Nalini Nadkarni as a National Geographic Explorer at Large.
A Professor Emerita at the School of Biological Sciences, Nadkarni, an ecologist who pioneered the study of Costa Rican rainforest canopies and an avid science communicator, will serve as an ambassador for the National Geographic Society. As an Explorer at Large, Nadkarni will receive support for her research and in bringing accessibility to science and nature across communities.
Explorers at Large hold the highest distinction within the organization. They are preeminent leaders in their field who also serve as mentors to other National Geographic Explorers. The title is bestowed upon a few select global changemakers, including Explorers like storyteller Shahidul Alam, oceanographers Bob Ballard and Sylvia Earle, artist Maya Lin and ecologist Rodrigo Medellín.
"At the National Geographic Society, we often say science and exploration are our foundation, and storytelling and education are our superpowers. Nalini's career embodies this sentiment," said Jill Tiefenthaler, chief executive officer, National Geographic Society. "Nalini is passionate about sharing her work with people of all backgrounds to foster a greater understanding of and care for the natural world. This is key to our mission and among the many reasons we're thrilled to name her a National Geographic Explorer at Large."