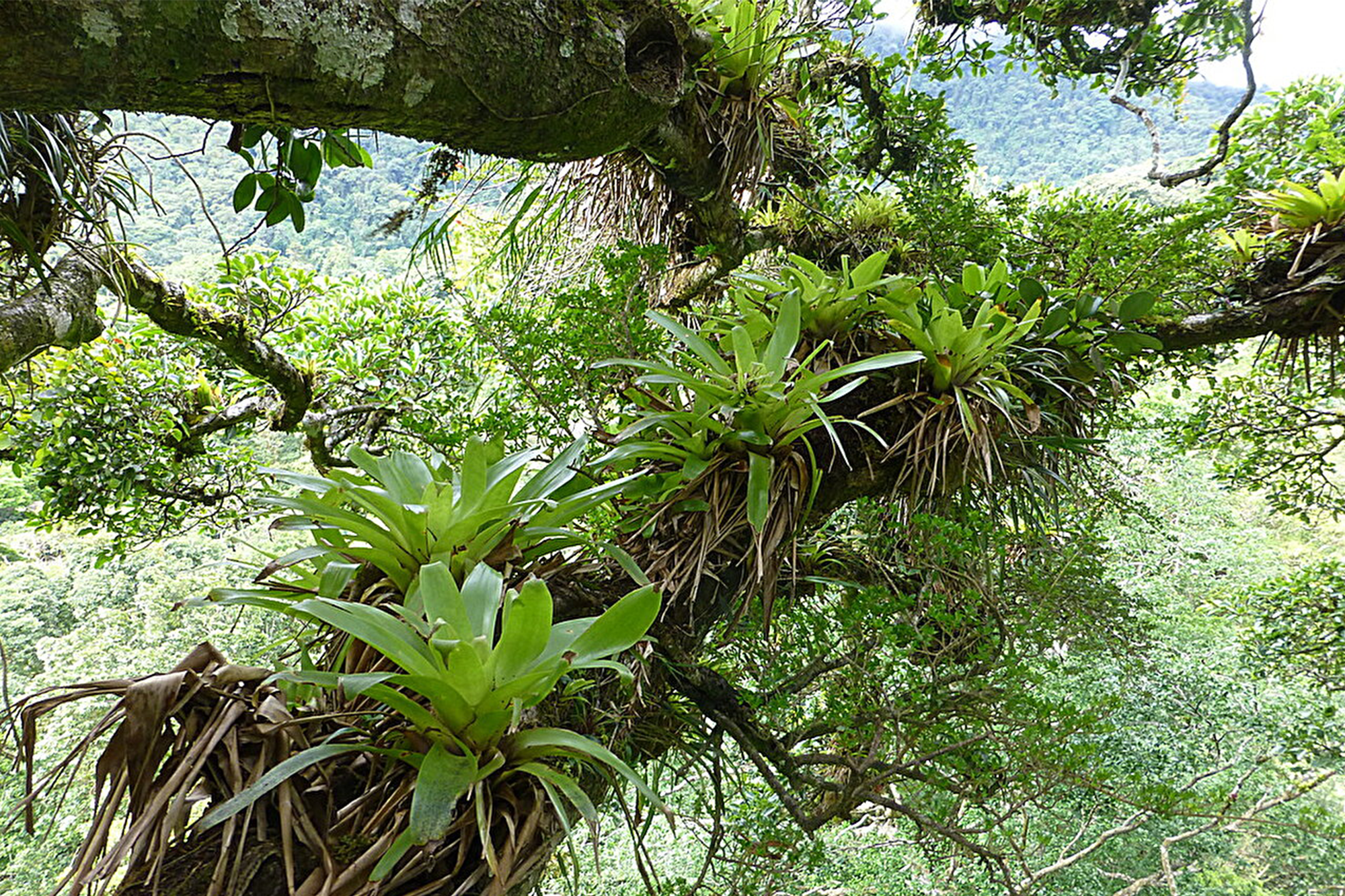 Orchids, mosses, ferns—or epiphytes, defined as nonparasitic plants that grow on other plants—are crucial for Earth's biodiversity and play essential roles in forests around the world, building habitat in trees for myriad other life forms, from bacteria and insects to birds and reptiles.
However, the very attributes that have enabled epiphytes to thrive in forest canopies are now making them vulnerable to both natural and human-caused disturbances, according to Nalini Nadkarni, the University of Utah biologist renowned for her pioneering work studying and conserving treetop ecosystems.
In a study published this month, Nadkarni found these vital plants are under more and more pressure as a result of rapid environmental change, and proposes specific actions for preserving these fascinating plants.
"This synthesis revealed the exceptional vulnerability to the increasing levels of disturbances—such as climate change and deforestation—on the abundance diversity and connectivity of canopy-dwelling plants around the globe," she said. "Although we categorize the disturbances with greatest negative effects on canopy plants as 'natural,' as hurricanes and wildfire, human activities are increasing the severity and frequency of those in the USA and around the world."
Nadkarni's latest paper reviews the available science on epiphyte communities and categorizes the drivers and consequences of and societal responses to drought, wind, insects, wildfire, logging and other disturbances. Her findings should serve as a wake-up call to land managers and others interested in preserving the health of the world's woodlands.