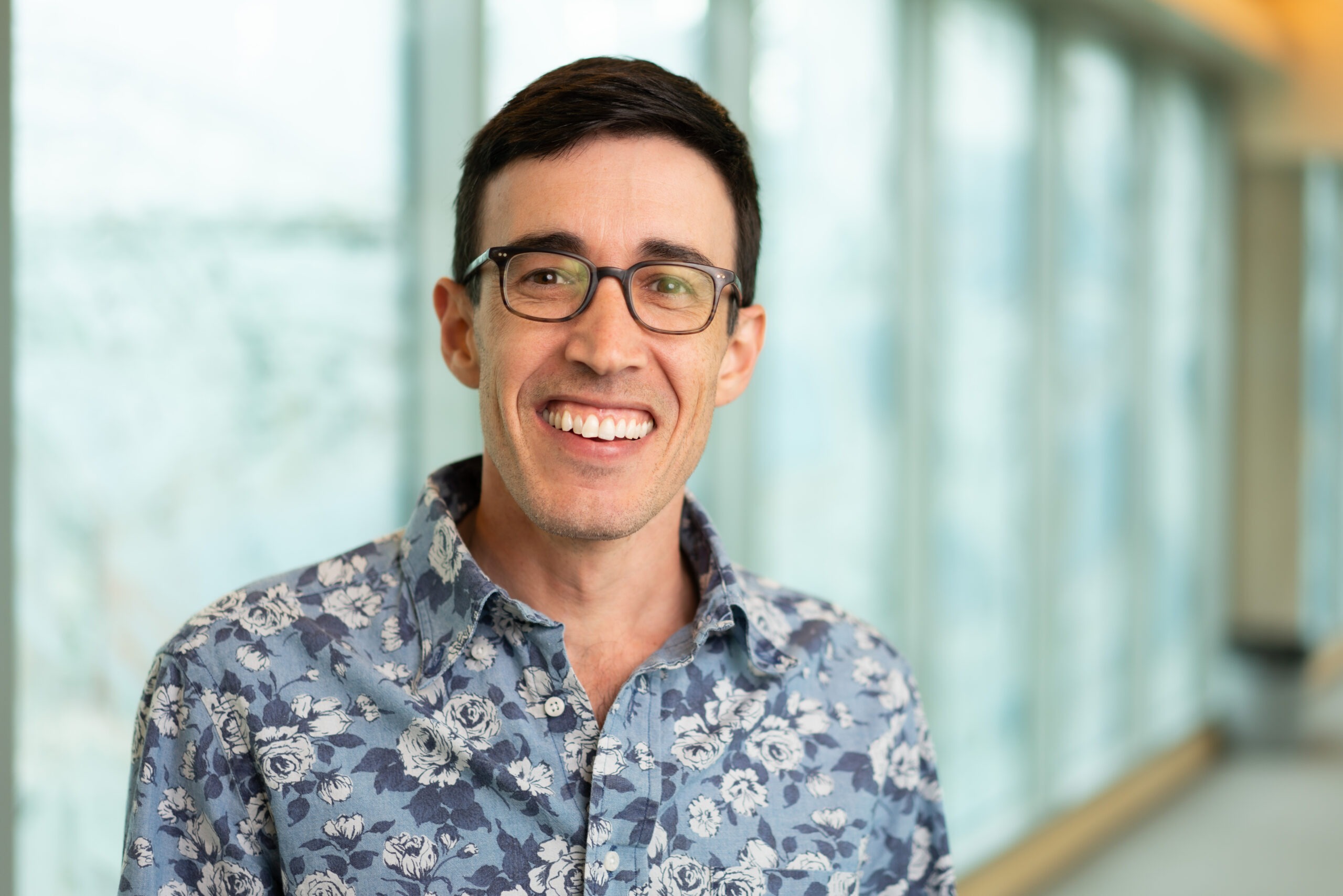 The School of Biological Sciences has appointed Ofer Rog, assistant professor of biology, as the Mario Capecchi Endowed Chair.
The prestigious three-year faculty appointment will allow Rog to continue his work researching chromosomes, the entities that hold genetic information.  The University of Utah established the chair to honor Utah's first Nobel laureate, Mario Capecchi, through a generous gift from the George S. & Dolores Dore Eccles Foundation.
"Much of the [genetic] information is stored as a sequence of four 'letters' – G, A, T and C," explains Rog. "But the chromosome is also a physical object, meaning the information stored in it cannot just be made virtual or stored in the 'cloud'. In my lab, we are trying to understand how the physical structure of chromosomes helps execute the genetic program that allows living organisms to develop, reproduce and adapt to their environment."
A native of Israel, Rog earned his BS and MS from Tel Aviv University, followed by a PhD at Cancer Research UK, University College London and postdoctoral research at UC Berkeley before arriving at the U. 
Says Rog of the announcement, "I'm honored and excited to continue our work using microscopy and genetic analysis in yeast and nematodes to understand how chromosomes work. And as we are learning more about chromosomes, to also make the scientific community more equitable – to harness insights from the brightest and most creative minds from all walks of life."
You can read more about Ofer Rog's research and lab here.