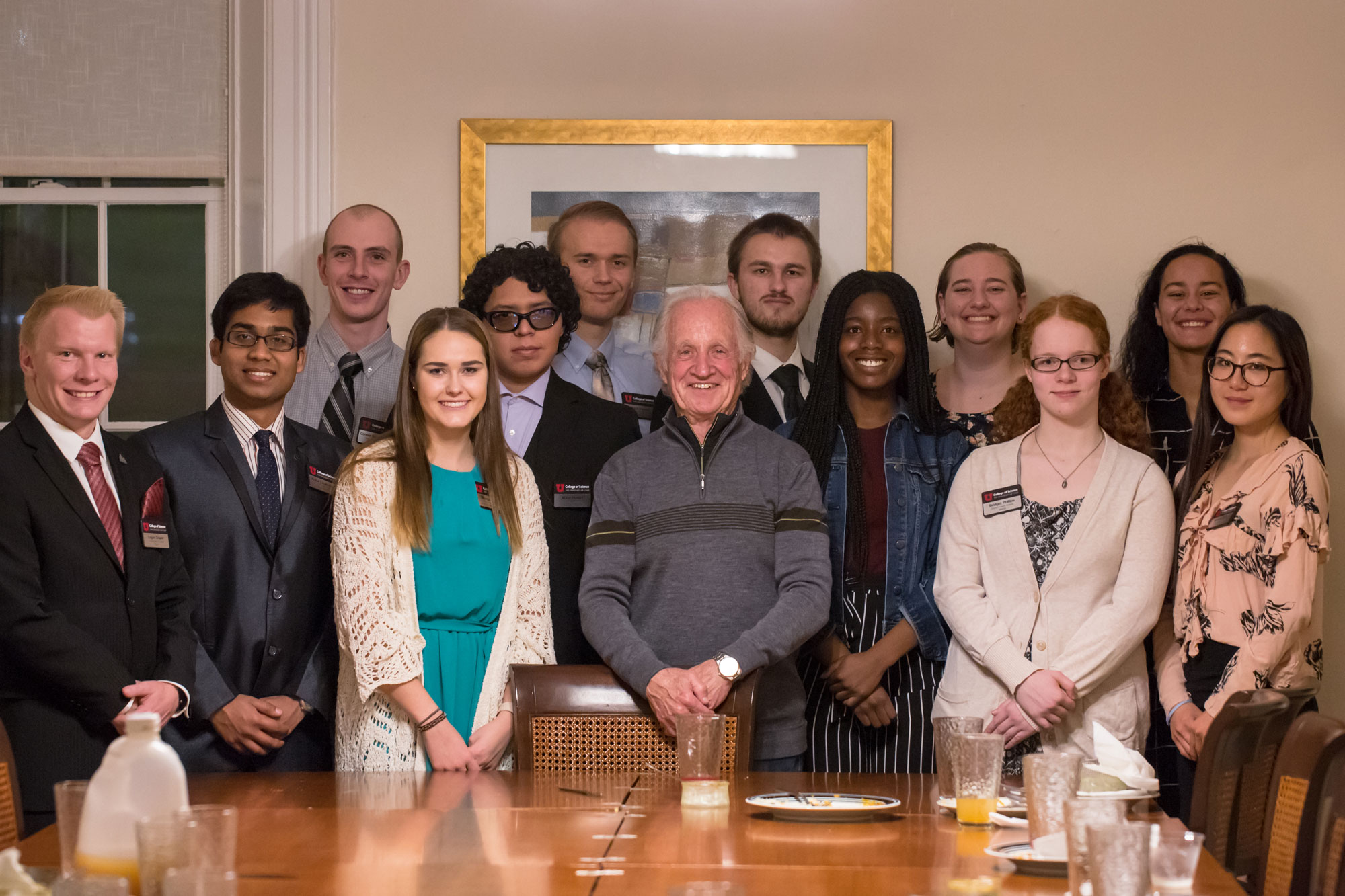 Living a Science Dream
---
Nestled in Officers' Circle, at the base of the Wasatch foothills and the Shoreline Trail, the Crocker Science House provides a unique opportunity for science students to live and learn together in a beautifully restored sandstone building once occupied by military officers. Throughout the year, Crocker Science Scholars have the opportunity to attend lectures, dinners, and other events with luminaries of Utah's business, science, and academic communities. In 2018 Mario Capecchi joined the students for dinner and ping-pong.
Each year, the Crocker Science House hosts twelve undergraduate students with a passion for the sciences. Students accepted into the Crocker Science House receive a scholarship to assist with housing expenses, making this opportunity accessible to a wide range of students.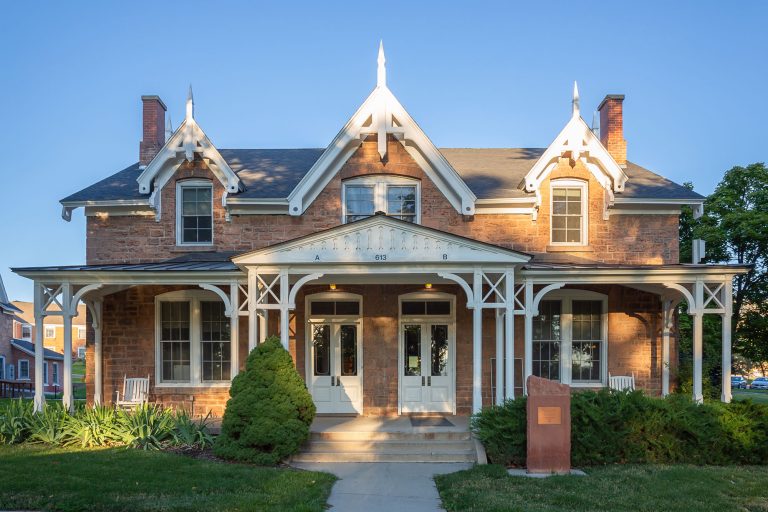 Crocker Science Scholars come from a variety of geographic, cultural, and academic backgrounds, united by a strong drive to succeed in the physical and life sciences.  Each cohort has a diverse cross-section of biologists, chemists, mathematicians, physicists, and astronomers in residence.  Scholars often find that living in close quarters with students from other disciplines helps them with their own work and encourages them to explore avenues of science they would not have considered otherwise.
Crocker Science House alumni have gone on to jobs in science industry, and have been accepted as Master and Ph.D. candidates at the world's top universities.