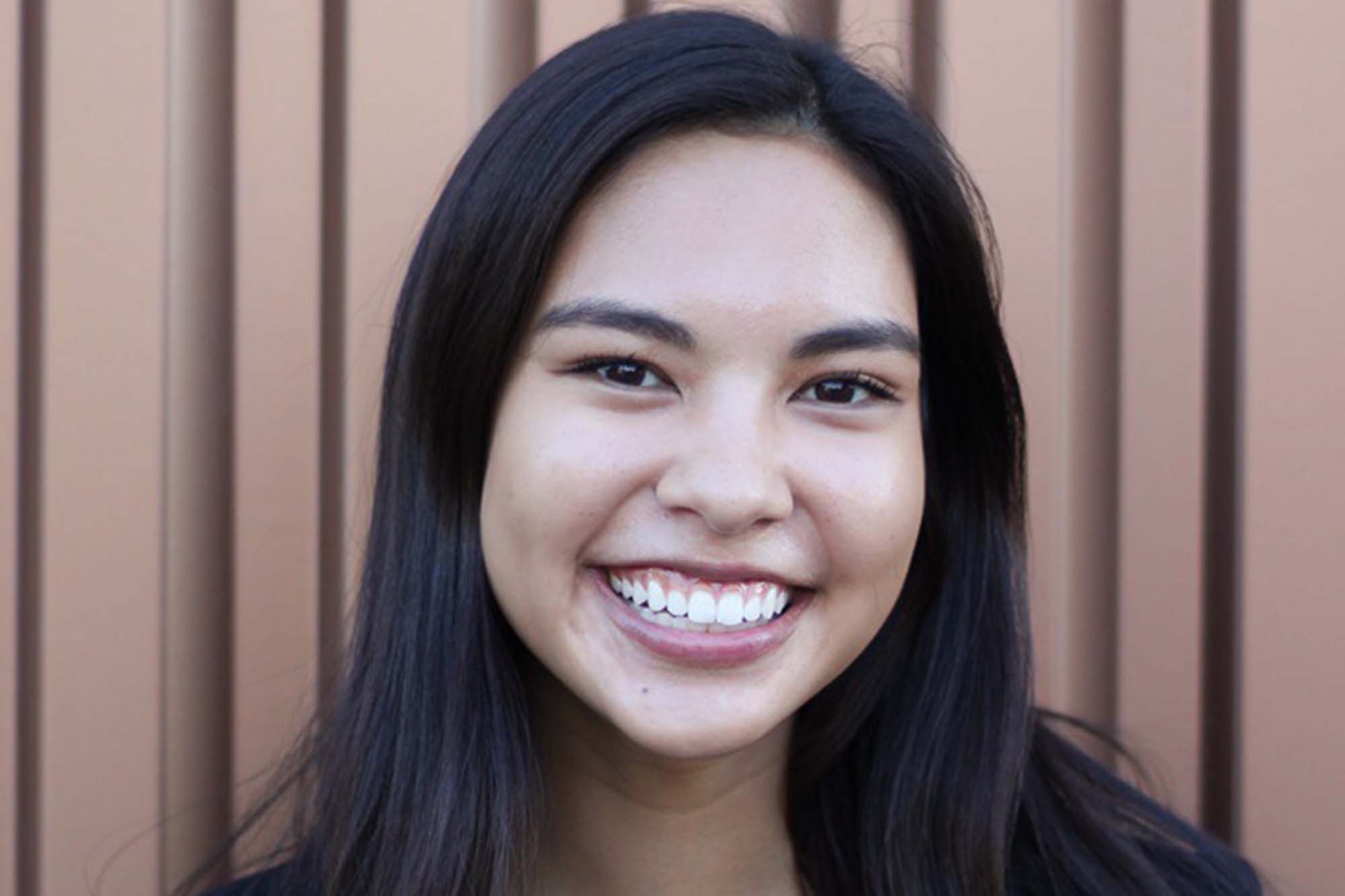 U Biology's Sonja Sehgal accepted a Beckman Scholarship this past spring to add to the trove of awards that were already sitting on her academic "mantle" at home. Collective kudos include a Biology Research Scholars Award, a College of Science Scholarship and a Utah Flagship Scholarship.
The Beckman, however, is a step up from her other awards. It represents an unprecedented opportunity, perhaps found nowhere else, in which an undergraduate researcher can hone her craft at the bench and under extraordinary mentorship. The program is a 15-month, mentored research experience for exceptional undergraduate students in chemical and biological sciences, and Martin Horvath, associate professor in the School of Biological Sciences, will serve as her mentor. (Rory Weeks, undergraduate in the Department of Chemistry is the second U Beckman Scholar for 2020-21.) Each scholar receives a $21,000 research stipend to facilitate nine academic calendar months and two three-month summers of research experience. Recipients from around the nation participate in the prestigious Beckman Symposium each summer with one another. Their research began in June 2020 and will conclude in August 2021.
"I started out as a freshman in the ACCESS," the biology senior explains, referring to the decades-long program hosted by the College of Science Program for Women in Math and Science. "Through this program, I was able to explore various fields in STEM which really kick-started my interest in pursuing biology! Joining the Horvath Lab further sparked my curiosity and has shown me that science goes beyond the stereotypical image of a "scientist."
Tracking toward a career in medicine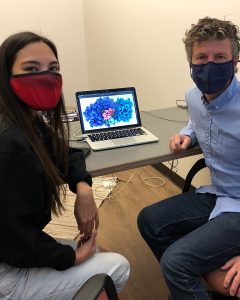 Sehgal is far from stereotypical, as a scientist or as an undergraduate. As a woman she knows that she's in the minority as she works through her academic career and finally a professional career in STEM (Science Technology Engineering and Mathematics). As a complement to her academic career, the Sandy, Utah native has found a job as a University Ambassador. "The ambassadors work closely with the Office of Admissions to share our experience and bring a personal perspective to prospective U of U students," she says. "When not giving tours or working recruitment events, we can be found having a good time with each other or," she quips, "practicing walking backwards."
Though Sehgal finds herself walking backwards while giving tours, she is definitely moving forward in her academic career. "I'm excited to continue doing research and I also plan on attending medical school after graduation. I want to learn about the various mechanisms that can cause diseases to present themselves in different forms across individuals. I want to use this platform to relay these findings with patients and create more representation in the field to strive for a more trusting and effective patient interaction."
But before medical school, there's research to be done, a focus in undergraduate education in the SBS that has arguably become the School's signature.  "In the Horvath lab," Sehgal explains about her work, "MUTYH is a DNA repair enzyme commonly related to diseases like cancer. I am currently finding the role of different biological probes to see how they can affect the activity of this enzyme. Learning more about regulating the activity of MUTYH will allow us to create better drug-targeting systems for cancer in the future." What most people, even the scientifically-inclined, may not know about the model subject Sehgal is studying is that the MutY enzyme can be found in almost every living organism, yet there is still a lot we don't know about it.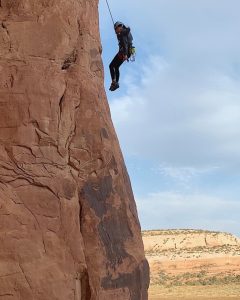 That's something that inspires rather than discourages Sehgal who will graduate with her BS in 2021. With the help of the Beckman Scholarship, the mentorship of Horvath and the broad view of higher education she gets by being an ambassador, Sehgal finds her future as she tracks toward a career in medicine, promising. And true of all of accomplished undergraduate researchers of Sehgal's stripe, she is poised for far more awards, and accomplishments.
"The Beckman experience has been going well," she reports. "Because of the COVID-19 pandemic, the first stage has been virtual. I have been working on coding and molecular docking. However, I look forward to getting into the lab next semester and start testing!" Of Sehgal Horvath adds, "Sonia has a gift for finding a simple clear question to address in her science. She will go far. I feel really lucky to have had the chance to work with her these past years."
Asked what her interests and "likes" she doesn't stray very far from her time in the lab. She likes rock climbing, dogs … and getting positive results for polymerase chain reaction (PCR), a method widely used to rapidly make millions to billions of copies of a specific DNA sample.
It's the sort of thrill that allows a budding scientist, like Sonia Sehgal, to take a very small sample of DNA and amplify it to a large enough amount to study in detail.