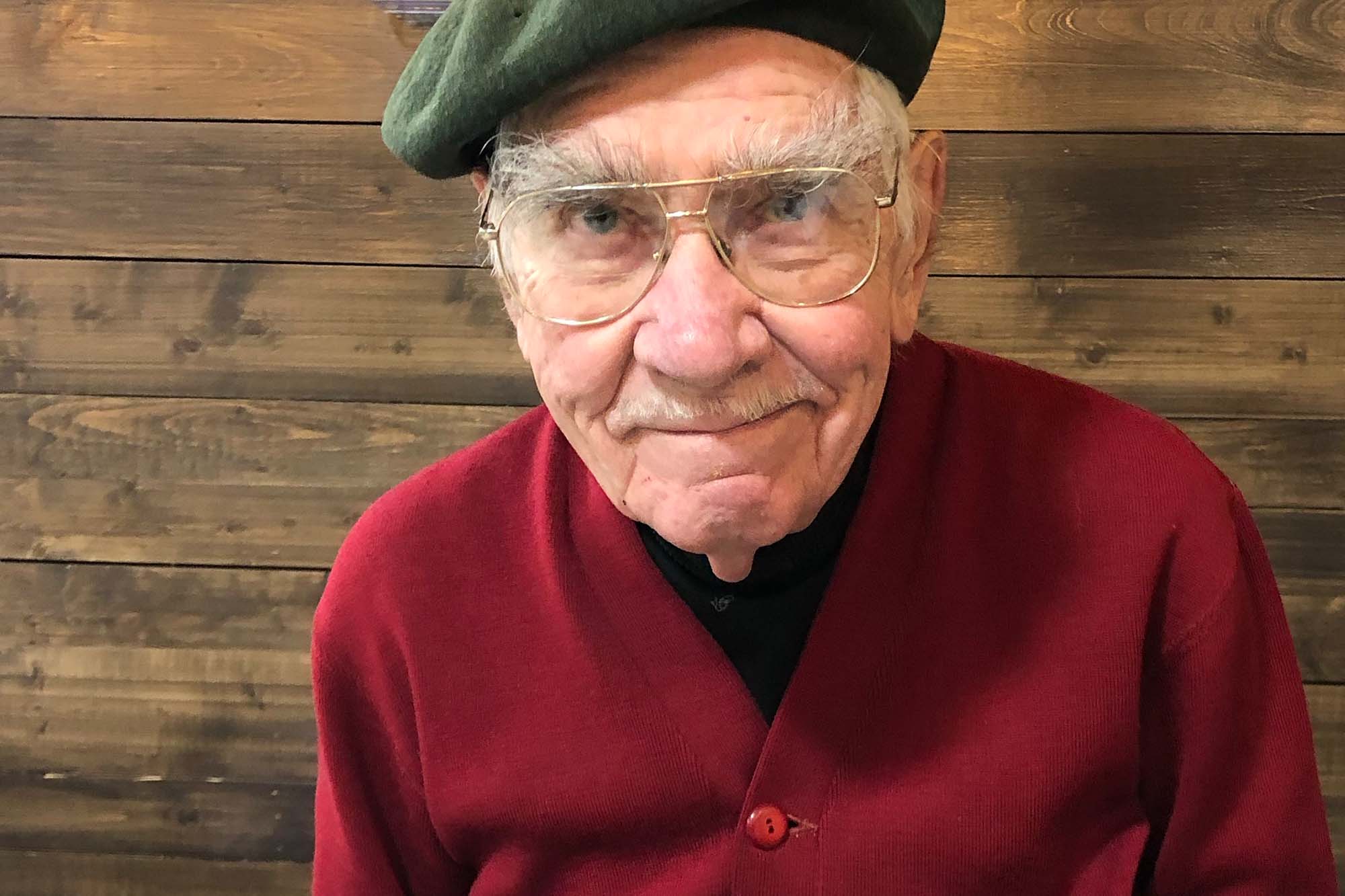 In 2017 George R. Riser, BS'47, received the Distinguished Alumni Award from the School of Biological Sciences. It is an auspicious award for a truly auspicious man in part because of Mr. Riser's sustained funding of the Riser Endowed Scholarship Fund which has provided annual scholarships to thousands of graduate and undergraduate students in biology along with travel awards for field research.
The field-based experiences his philanthropy has provided has truly been extraordinary and is a forerunner of the many initiatives now in place–in both the School of Biological Sciences and the College of Science–to give even first-year undergrads a hands-on research experience.
Following his graduation from the University of Utah, Riser, who was born in 1923, went on to New York City to study voice with Enzo Serrafini and at the Philadelphia Conservatory of Music. Later, returning to his science background, he became a physical chemist for the U.S. Department of Agriculture where he worked for 23 years.
Now a resident of Huntingdon Valley, PA, Riser continues to follow U Biology which has grown from a department of zoology in the early days to a multi-sectional department that included micro- and cell biology under the aegis of the late K. Gordon Lark and now a School in the College of Science as of 2018.
Along the way, thousands of students have benefitted from his largesse. In one of the more recent acknowledgments of that support, SBS put together a bound book of many of the contemporary biologists Riser's generosity has helped in their research, their academic careers, and in their jobs following graduation.
In 2015 student recipients of George Riser's endowed scholarships and gifts sent him the above
book detailing what his support had allowed them to do at the University of Utah.  
* * *
Born in Salt Lake City, Riser and his family lived on the edge of town, so he and his older brother, Nathan, had many opportunities as young boys growing up to roam the fields and the foothills, examining the plants and animals of the area. They were both fascinated by nature, and after graduating from South High, both enrolled at the U to study biology. Riser started at the U in 1941. His brother studied here for three years before moving on to the University of Illinois. (He eventually became a marine biologist and founding director of Northeastern University's Marine Science Institute where an annual Riser Lecture is held in his honor.)
George Riser's college years, however, were interrupted by World War II, and he was called to active duty in the army infantry, rising to the rank of 2nd lieutenant. After his stint in the army, he was able to return to his studies in 1944, paying his way through college by working at the Union Pacific Railroad station as a janitor, baggage handler and passenger director.
He especially remembers the faculty he worked with at the U and says he was "most impressed" with professors, including Stephen D. Durrant (zoology and entomology and the namesake for the Endowed Durrant Scholarship at SBS).Others included Clarence Cottam (biology) and Thomas J. Parmley (physics).
In addition to the plants and animals he was able to study in biology, Riser also enjoyed singing. He studied with Richard P. Condie and Emma Lucy Gates, and when Utah celebrated the 100th anniversary of the arrival of pioneers, one of the principal events was an original musical, telling the story of the Mormon migration to Utah beginning in 1847. Titled "Promised Valley," it was the result of a collaboration between Crawford Gates, who wrote the music, and Arnold Sundgaard, a successful Broadway author. The show was revived regularly in Salt Lake City and beyond, and in multiple languages abroad, for the next sixty years.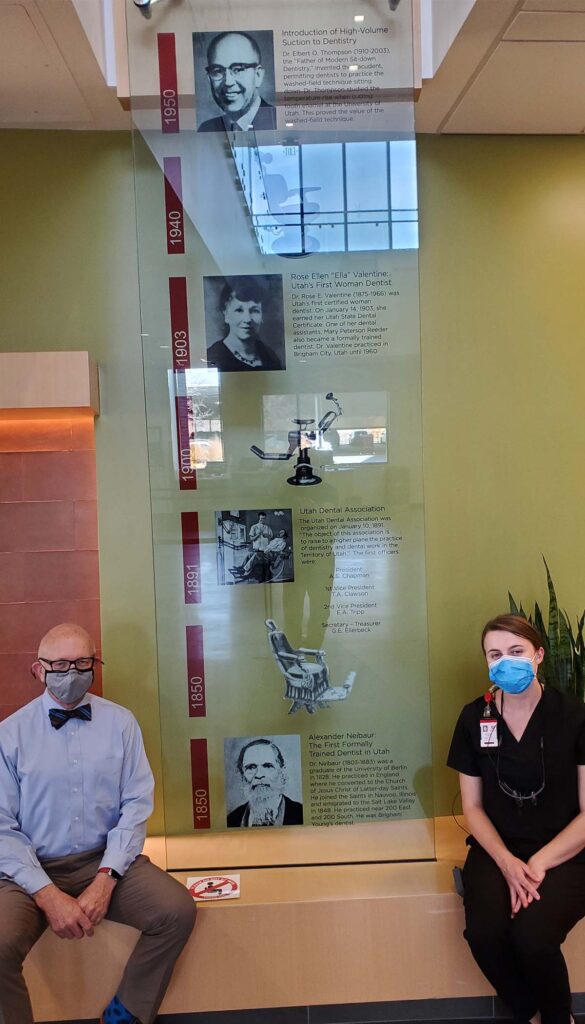 Riser had good reason to participate in a celebration of early Utah pioneer history. His great-grandfather was none other than Nathan Alexander Neibaur, the first Jewish convert to Mormonism and the first dentist in the Utah Territory with notable patients that included Brigham Young. Neibaur's diary is a well-known early document that details the pioneer journey west and the settling of Salt Lake City. Descended through Neibaur's daughter Leah Lucille Neibaur Riser, George is currently preparing a new edition of the diary, annotated to some degree but most importantly complete with all of the scribblings and notations of lists in the original, some of which is in Hebrew. The School of Biological Sciences will publish a limited number of the bound copy of the diary that numbers approximately eighty pages.
Now 98 years old, Riser attributes much of his love for study of life to his brother Nathan, but also to a lifetime of returning to the field and to the bench before settling in to his career at the Department of Agriculture. He attended Temple Medical College for a year and worked as a statistician with the Army Signal Corps at the Philadelphia Depot where he met his wife, Bernice (now deceased). When someone pointed out a job notice for an entomologist at the Quartermaster, he quickly jumped at the opportunity. There he studied the life cycles of 17 species of cockroaches, all of which were capable of parthenogenesis, or reproduction without fertilization, including one species that has no males whatsoever. He served din that role until the research and development division was moved to Massachusetts. Later he became a polymer and physical chemist at the USA Eastern Regional Research Laboratory where he worked for 23 years.
As the Covid-19 pandemic emerged in lat 2019, then expanded throughout the U.S.–now in its fifth wave–George Riser is nevertheless healthy and spry in his home in Huntingdon Valley. He regularly answers his phone and his email (with the moniker "EarlyRiser"). And while the SBS has not been able to meet with him in person for over two years now, the School has kept in constant contact with him as the School's most generous donor.
This article is based on an earlier profile of George Riser which appeared in the 2007 Notebook magazine, College of Science.
Addendum (June 2022): SBS's beloved George Riser passed away June 21, 2022 at age 98 in Huntingdon Valley, PA.  You can read his obituary here. In lieu of flowers, the family is requesting donations to continue George's legacy through the Riser Endowment, here.