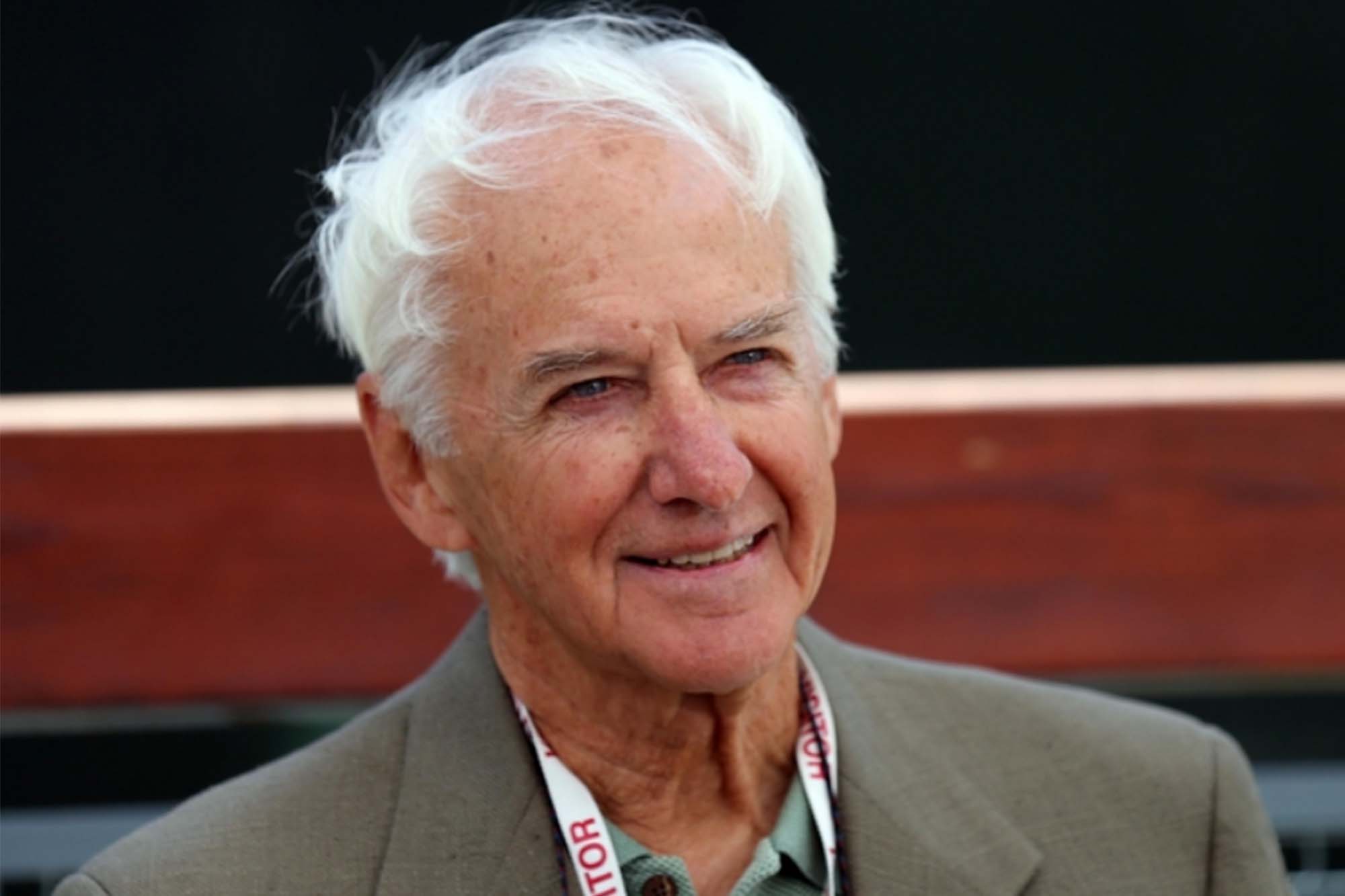 The Winningest Coach in San Francisco 49ers History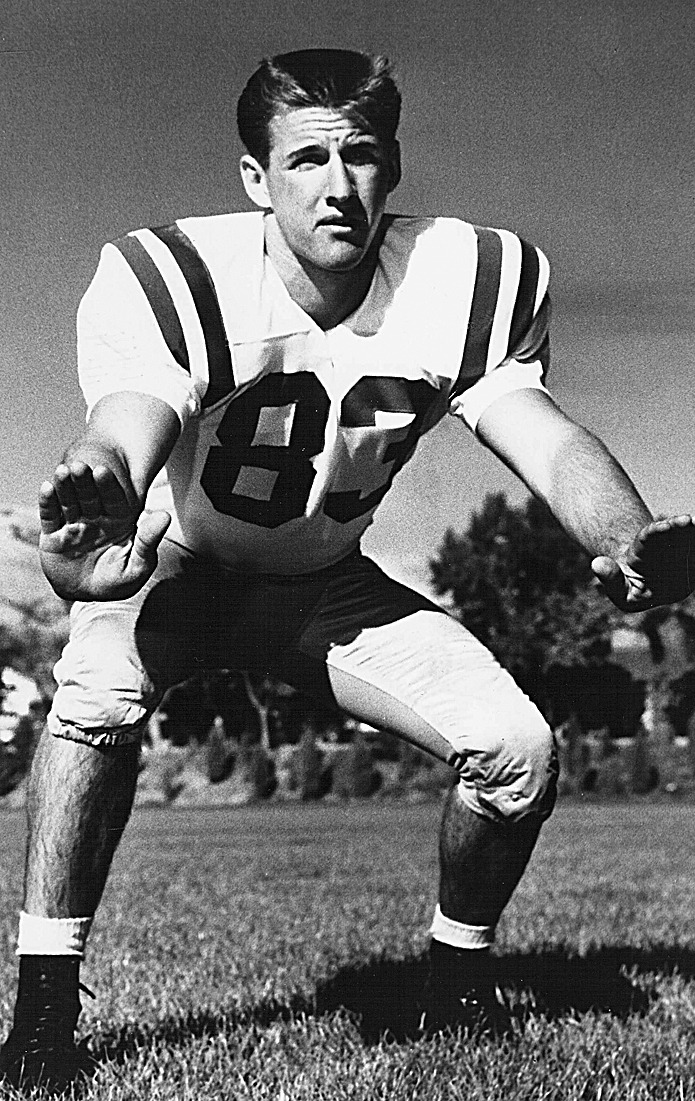 George Seifert, BS'63, began his professional coaching career in 1977 as a defensive assistant to head coach Bill Walsh. After nine years and three Super Bowl championships with Walsh, Seifert was appointed Head Coach of the San Francisco 49ers in 1989
They were big shoes to fill for the unassuming defensive specialist and defensive backfield coach standing on the sidelines wearing his signature windbreaker and poker face, and not everyone thought he was up to it. "My wife told me, 'George don't screw it up,'" Seifert has reported, "so I did everything I could not to screw it up."
Coach Seifert "was every bit the innovator on the defensive side of the ball as Bill Walsh was on the offensive side of the ball," said Matt Maiocco of Comcast SportsNet on the occasion of Seifert's induction into the 49ers Hall of Fame in 2014. "He kept that ship steady."
The Bay Area native always loved football and, while attending San Francisco Polytechnic High School, conveniently opposite Kezar Stadium, Seifert's football coach was quick to get him  and his teammates, ostensibly as ushers, to see as much of the 49ers games as possible. "I don't remember doing much ushering," Seifert confesses. "It was just a way to get a free pass."
Little did he know then that someday he would be first an assistant coach and then the head coach of his hometown team, accompanying the 49ers to no fewer than five Super Bowl wins.
Crossroads of the West
None of this was to happen until after college, however. The Friday before he enrolled in Cal Poly Tech, the University of Utah offered him a football scholarship, filling in for a last-minute cancellation. He took it. The freshman guard and linebacker found himself on a bus headed for Salt Lake City, the "crossroads of the west."
"I woke up on the bus," says the self-described city boy, "when we were passing over the salt flats with the sun coming up and I thought 'My god, what did I get myself into?''" By the time the Greyhound rolled up the hill in the foothills of the Wasatch Front, he was relieved as the city and campus were situated in a beautiful almost feral setting.
In 1964 the Utah Utes beat West Virginia 32-6 in the Liberty Bowl, the first bowl game to be held indoors and Seifert was there. He says he wasn't much of a football player, but that he made a better coach, and it had to do with his time at the U. Following graduation, he entered a master's program in physical education and was a graduate assistant for the football program.
"I was always into football," he says, but "I loved the teaching aspect of it."  At age 25, he was hired by Westminster College to reboot its football program, and he clearly had found his bliss. From there he followed U Coach Ray Nagel to the University of Iowa.
When asked why biology, Seifert at first did not know what he wanted to major in, but due to the enthusiasm and expertise of his professors during his first year of general ed, he gravitated to zoology. He recalls stepping outside the old (and now raised) Ballif residence hall in his shorts with binoculars on a Saturday, kiting off to do field research while his "kibitzing" buddies, ready to party, chided him. He didn't care. He loved the fact that he could step outside his dorm, just below Ft. Douglas, and almost instantly be in the mountains and among wildlife. Even in his shorts and with the friendly ridicule of his dorm mates, he was willing to follow his passion.
The Coach
After working as an assistant at the University of Iowa, the University of Oregon and Stanford University, Seifert was hired as head coach at Cornell University. It was the late 70s, on the cusp of what Seifert calls the Golden Age of Football.
While at Oregon he recalls standing out on the field with coach Jerry Frei when Bill Bowerman dropped in. At the time, Bowerman who was coaching Steve "Pre" Prefontaine—one of the greatest American track stars of all time—walked up with a prototype of a track shoe he'd developed in his kitchen for artificial turf using his waffle iron. The shoe would develop into a Nike standard used not only for football but for virtually every court and field sport. Seifert was there for that little bit of history . . . and what would turn out to be many more.
Following Cornell, in 1977, Seifert returned to Stanford where he first met Bill Walsh destined to become the legendary coach of the 49ers. It wasn't a straight shot for Seifert, however, to Candlestick Park with Walsh where the 49ers were now playing, even when Walsh moved to the 49ers himself in 1979. The Seiferts stayed on for another year at Palo Alto and were getting ready to move to Green Bay, Wisconsin with an offer to coach the Packers.
"Linda and I were talking up Wisconsin to the kids. Talking about how they would trade sunny California for playing in the snow and making snowmen." The last minute, he was offered the position as the defense backs coach for the 49ers. "When we told the kids [we were staying] they were so disappointed they went running out of the room, crying." In 1983 Seifert was promoted to defensive coordinator and in each of the following six seasons he finished in the top ten in fewest points allowed.
The Faithful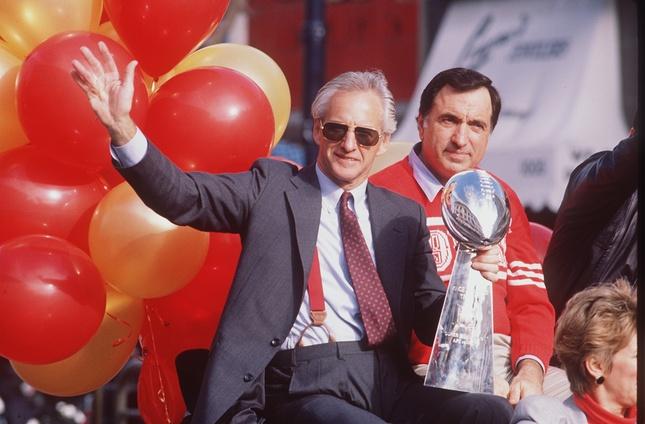 On Seifert's 49th birthday, the 49ers won Super Bowl XXIII (January 22, 1989), and the following season he was promoted to succeed Walsh as head coach. That was when his wife said that little bit about not screwing it up.
Three superstars later—Joe Montana, Jerry Rice and Steve Young—and the team had won two more Super Bowls, one in 1989 and another in 1994. It was indeed the golden years of football, not just for Seifert, but for the entire sport—and, of course, for the SF fans known as "The Faithful." Seifert references Bill McPherson, defensive coordinator from 1989 to 1993, as "a man of wisdom" and a senior mentor who built the foundation of Seifert's pro career.
Not only is Seifert one of only 13 NFL head coaches with more than one Super Bowl victory, but in Super Bowl XXIV he became the first rookie head coach to win the championship since Don McCafferty coached the Baltimore Colts to victory in Super Bowl V. Seifert still holds the record (98) for franchise wins and also the record for winning percentage (76.6%).
The Retiree
Today, Seifert lives with Linda in Nevada where he has returned to nature through fishing and hunting. Whether it's hunting duck, deer or elk, he loves getting into the outback where he has made friends with ranchers and gets to dig back into his zoological pre-text to seeing and studying life around him.
It helps to have his trusty companions along with him, Cavalier King Charles spaniels Rusty and Dusty who, he says with affection, are just a couple of awesome "ragamuffins." He still has a place in the North Bay and a boat near where his two children and four grandchildren live and where he exchanges his fly rod for a deep-sea one.
It bears repeating, though, that the circuitous route from a sort-of usher at Kezar Stadium as a boy to a college football player and biology major at the U and then to the art (and sport) of teaching, was one that not only presented itself to Seifert but was that intrinsic thing he chose to embrace fully. There are many people, many former players and many fans—especially in San Francisco's "Faithful"–who are glad he did. To watch the tributes roll in during his recorded induction into the 49ers Hall of Fame is both inspiring and moving. Even Steve Young, who in 2020 (KNBR radio) reflected on his (in)famous tongue lashing of his coach on national television during a home game with Philadelphia after Seifert pulled him from the game, said, "I give George so much credit, for just staring out, straight ahead and letting that wind just go by like nothing."
The Philosopher
That said, Seifert has said in interviews about everyone he's coached that "If a player has the sense that you can make them better they will go through the wall for you." You can see how the teaching and coaching ethic of George Seifert came to the fore as early as his sojourn at the U and how he never wavered from it. (Perhaps even his beloved superstitious behaviors as head coach started there as well?)
Not one to hold grudges, Seifert's signature rigid demands on his players coupled with that expressionless face on the sidelines of a hotly-contested game are surface to something deeper. His hard-edged exterior obviously works with his players, but it can be underscored by humility. He knew, for example, when his predecessor retired that it was going to be a tall order, and he was visibly moved when asked about it. Things did not always come easy for him, as when Walsh earlier overlooked him when Walsh left Stanford for the big league.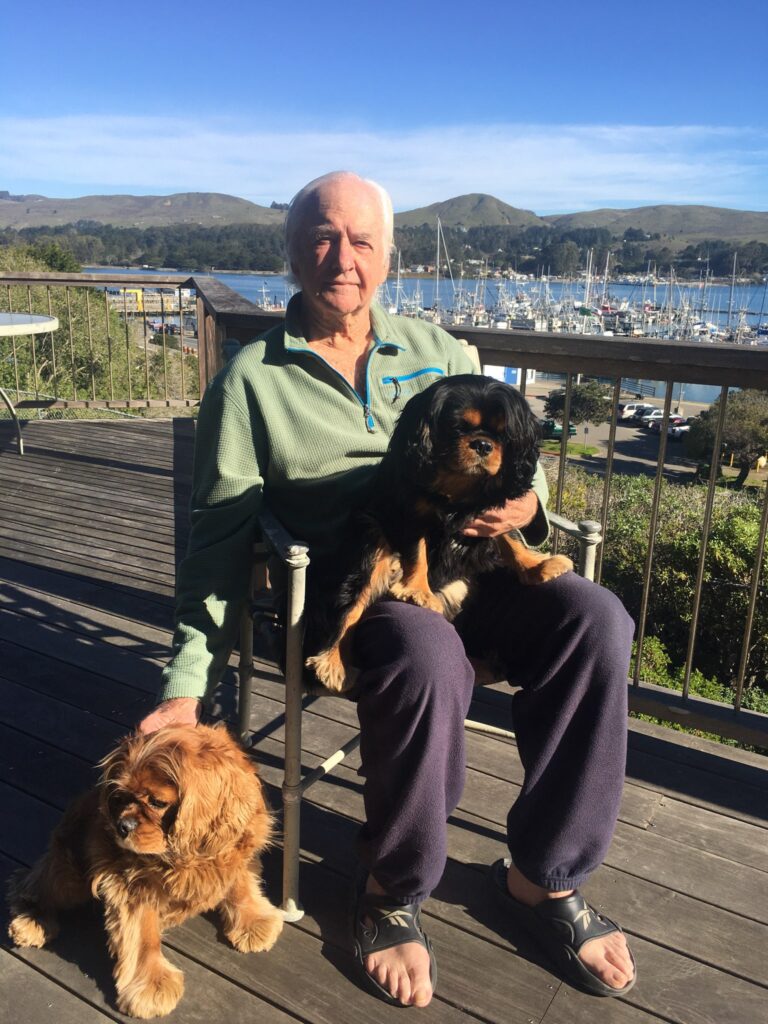 Seifert seems to know how to take these defeats and even humiliations on the chin, including his untimely resignation from the 49ers in January 1997 when it was clear the team was not going to renew his contract, as well as, two years later, as coach for and de-facto general manager of the Carolina Panthers.
From his home base, split between Nevada and the North Bay, Seifert has watched with gratification as the University of Utah Football Program has expanded and grown into a "new environment." He's watched with interest as head coach Kyle Whittingham, despite heavy recruiting from other teams, decided on Seifert's alma mater. The U's first time ever at the Rose Bowl this past January, is strong evidence that, in the Pac-12 and nationally, the Utah Utes are a force to be reckoned with.
As for the pandemic, Seifert will tell you he's become more philosophical during this disruptive time now entering its third year. He is old enough (82) to remember the hard times that this country has seen before, especially military conflicts overseas—the impacts of WWII, the Korean Conflict and Vietnam when there was enormous uncertainty, death and pain. And he's a biologist and now master teacher enough to know that this too shall pass.
"That's the beauty of life," he says, while clearly never underplaying its challenges. Change and even death are part of it.
by David Pace

View a whole grid iron of  photos of Coach Seifert during his pro football era here.