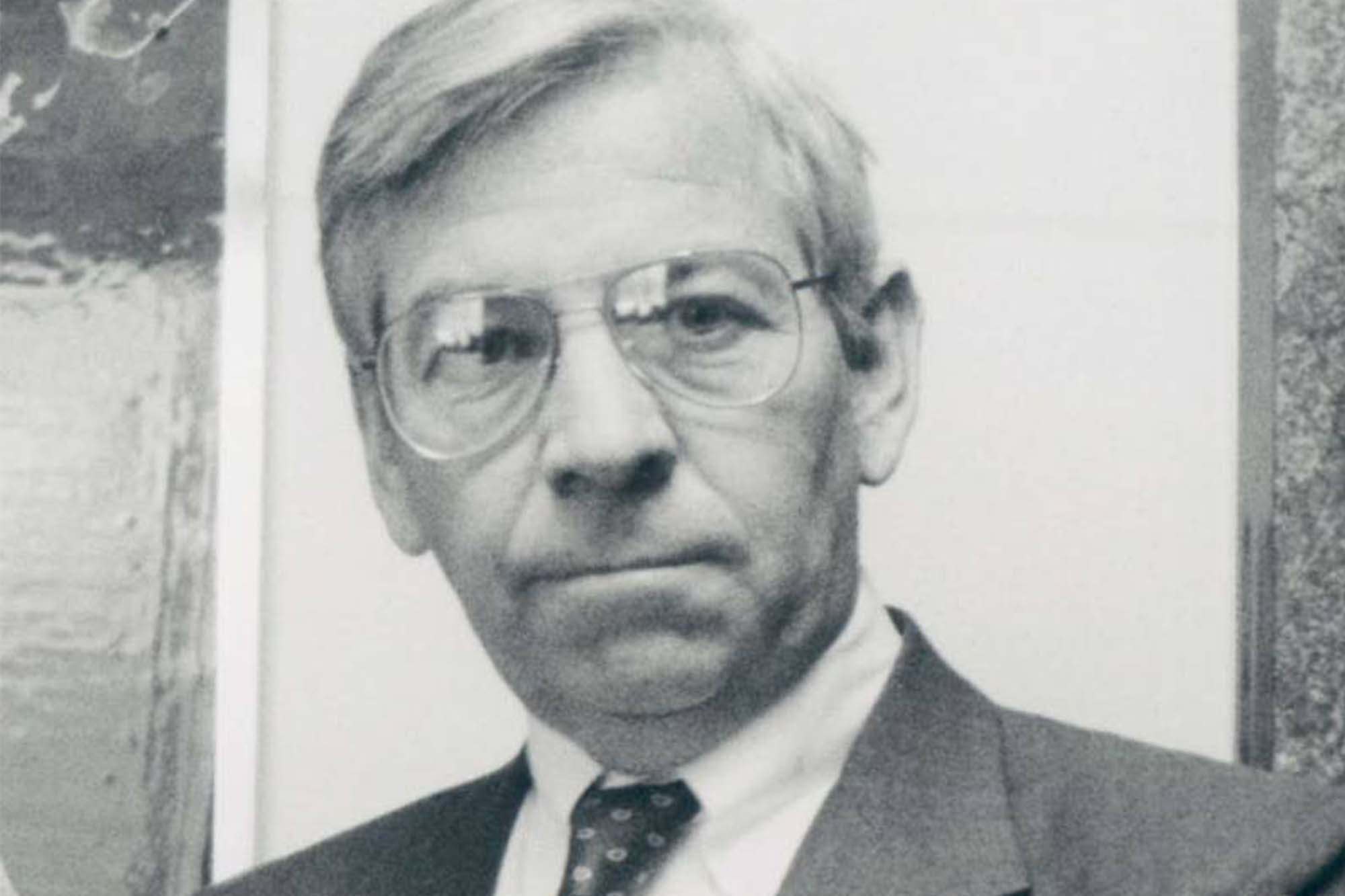 Loren D. Jensen, BS'60, MS'62, PhD '65, a retired scientist who studied the Chesapeake Bay and founded an environmental consulting business, died of complications of Parkinson's disease and heart trouble Jan. 20.
He was awarded the Distinguished Alumnus award in 2012 by the Department of Biology now the School of Biological Sciences. He was 84 and also lived in Nevada.
Born at home in Salt Lake City, Utah, he was the son of William Jensen and Ida Ney Schaeffer. His parents operated the famed (for Salt Lakers) Bill & Nada's Cafe.
As a boy — he was the youngest of eight — he spent time outdoors cultivating a love for fishing with his father and the environment that would create his life's work.
He never surrendered his love of the West and had a retirement home in Incline Village, Nevada.
His older sister, Maxine, was the first in the family to go to college. She was a nursing professor and her husband was a high school principal. He lived with them as a teen and they inspired him to pursue higher education and science.
He was a graduate of the University of Utah and received a doctorate, master's degree and bachelor's degree in biological science. While a graduate student, he was introduced to his future wife, Mary Ann Ericson, by her cousin. She was also a student at the University of Utah.
In 1965, Dr. Jensen came to Baltimore and settled in Roland Park. He joined the faculty of the department of geography and environmental engineering and the department of environmental health in the School of Public Health at Johns Hopkins University. His lab was on the Homewood campus and faced the lacrosse field.
"People loved him because he had a genuine affection for them," said his son-in-law, Peter Ney. "When he visited a branch office, he did not want a management meeting. He wanted to meet the people and talk about their families and areas of interest."
In the early 1970s, Dr. Jensen was named principal scientist for the school's Chesapeake Bay Research Institute.
Dr. Jensen worked on developing methodologies for aquatic ecological assessments of large volume surface water discharged by power plants.
He evaluated the measures used for protecting aquatic organisms potentially affected by toxic industrial discharges into surface waters. He also worked on the development of aquaculture as a mitigation response to large-scale regional water quality problems.
In 1973, he founded Ecological Analysts, later EA, and hired many of his graduates. Some of the staff were fisheries biologists who helped electrical utilities gain compliance with new environmental regulations.
"At EA, our first projects were close to home in the Baltimore region with studies on the Wye, Bush, and Indian rivers, as well as the Upper Chesapeake Bay and Patapsco Estuary," he said in a 2011 oral history. "A few years later, EA expanded geographically and conducted studies along the Hudson River, Long Island Sound, and New Jersey coast. Then, we launched offices in California, where we completed … studies for fossil fuel and nuclear power plants in the San Francisco Bay and the Sacramento/ San Joaquin areas."
"He was able to look at a person and tap into their zeitgeist and support them as a friend or mentor," said his son, Aaron Keith Jensen. "He had a curiosity that led him to pursue life and science. He did not want to be part of the status quo."
Dr. Jensen's firm worked as a subcontractor to the U.S. government on military base cleanup projects in Guam and South Korea, among many other assignments.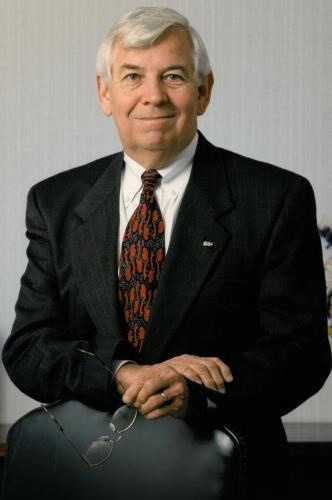 In retirement, he gardened in Nevada and cultivated roses.
He was honored with a Lifetime Achievement Award from the Environmental Business Journal in 2021.
Dr. Jensen was affiliated with the American Fisheries Society, American Association for the Advancement of Science, American Society of Limnology and Oceanography, Ecological Society of America and the Water Pollution Control Federation.
His firm established a Johns Hopkins fellowship in his name in 2005. It funds professionally oriented master's students in geography and environmental engineering.
His son, Aaron, described his father as a "projects guy" and handyman who liked to rake leaves or work over a weekend to clean out the family swimming pool for the summer season.
"He liked history and the social and political dynamics of the Civil War period," his son said. "We used to visit Gettysburg and Harper's Ferry."
Survivors include his wife of 60 years, Mary Ann Ericson Jensen; two daughters, Melanie Ann Jensen-Ney of Baltimore and Allison Ann Jensen of Towson, MD; a son, Aaron Keith Jensen of San Francisco; a brother, Kirk Jensen of Salt Lake City; and six grandchildren.

This notice by Jacques Kelly originally appeared in January 2022 in the
Baltimore Sun.