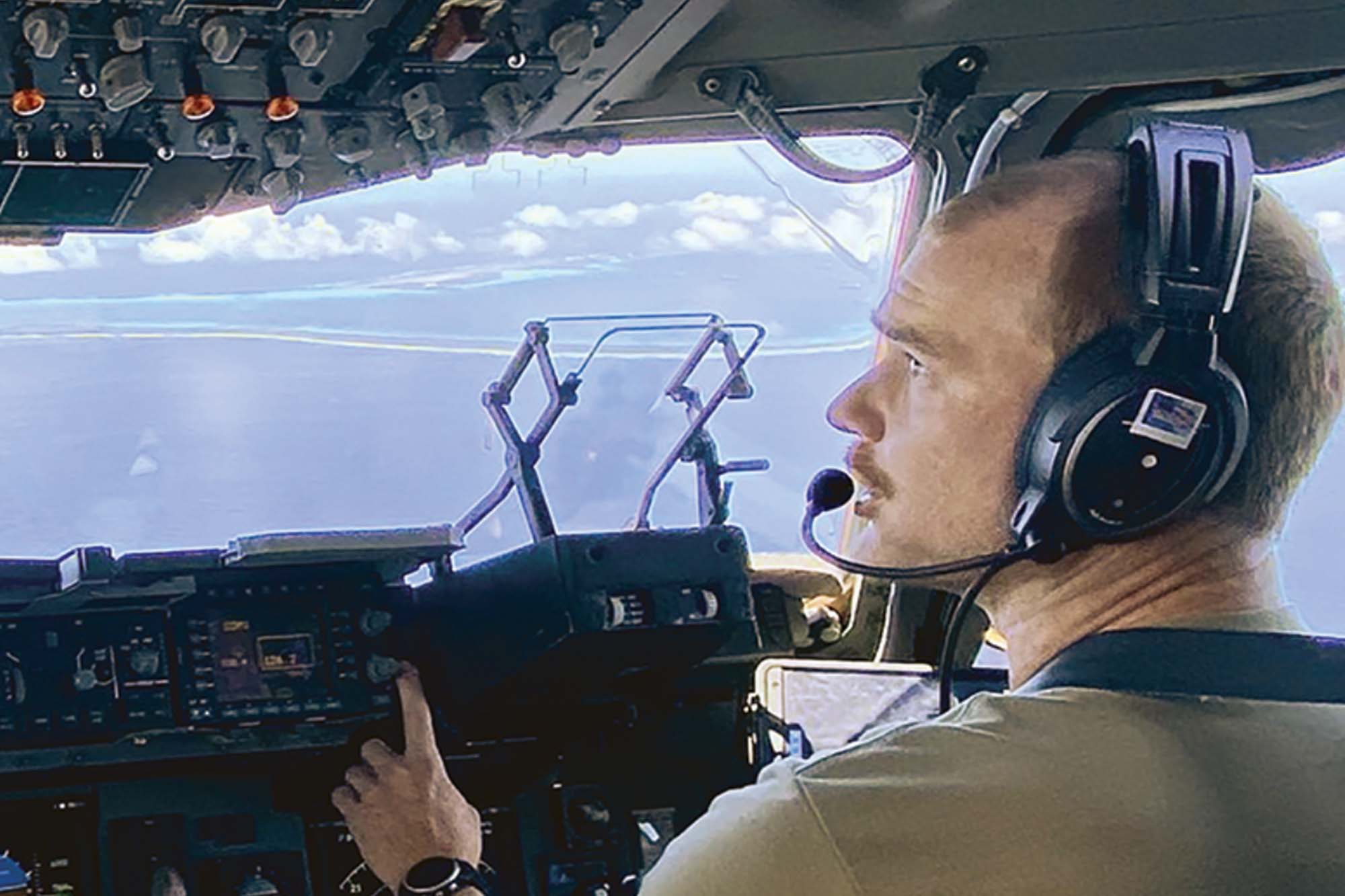 By Alex Horn
I joined the Air Force as an 18-year-old cadet. I came to the U as part of a program that would allow me to later return to the Air Force Academy to teach.
In my doctoral studies, I wanted to understand the relationships between our evolved propensity to form intense fraternal bonds in the face of stress and our abilities to maintain health and performance amidst difficult circumstances.
I was home when I saw the first few hours of the evacuation of Afghanistan on the news. My only thought was that I needed to get over there as fast as possible to help. I was one of the last of eight C-17 crews to deploy from Travis Air Force Base, California.
After landing in Qatar, we were immediately alerted to fly a floor-load of refugees to Germany. It was a seven-hour flight, and the aircraft was full of Afghan evacuees, including many children. I was amazed at their patience and positive attitudes despite the horrible circumstances. A few days later, my crew and I evacuated some of the last military personnel from Kabul, Afghanistan, on the final day of Operation Allies Refuge.
My studies helped me contextualize the experience. The famed "fight or flight" stress response is good for running away from predators in the jungle but not helpful for keeping your crew safe in combat. My research shows there's another stress response that helps us bond and maintain our composure during extreme stress and threat; this response has yet to be fully characterized. 
This operation included some of the most challenging missions of my career, and I couldn't have done it without the bond with my team. I am humbled to have participated in the largest noncombatant evacuation in history and excited to further that experience by applying my lessons learned to science.