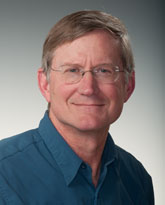 Back to Faculty
Research Statement
---
We share the planet with millions of species, and many of them are insects. A childhood fascination with insects led me to an interest in ecology and the desire to explain patterns of diversity, and I settled on ants as an ecologically dominant group of insects worthy of study. As it became clear that I was living during a time of enormous biotic change caused by human activities, I developed a strong conviction that it was important not only to understand patterns of diversity but to document it in detail for this time in history. I divide my time between two research fields: taxonomy and ecology. On the taxonomy side, I have coordinated large-scale inventories of Neotropical insect biodiversity, I discover and describe new species of ants, and I further refine our understanding of species ranges and morphological variability. I make use of advanced imaging technology, specimen-level databases, and Web-dissemination to make biodiversity data available to the widest audiences. On the ecology side, I use quantitative inventory techniques that allow analysis of diversity patterns. I am interested in how species are distributed on tropical mountainsides, what ecological factors explain the elevational range limits of species, and how species might respond to climate change.
Research Interests
---
General Interests
Specific Interests
Taxonomy and Natural History of Ants
Ecological Diversity
Biodiversity Inventory
Elevational Patterns and Response to Climate Change
Selected Publications
---
Longino, J. T. 2019. Pheidole (Hymenoptera, Formicidae) of Middle American wet forest. Zootaxa 4599:1-126.
Longino, J. T., M. G. Branstetter, and P. S. Ward. 2019. Ant diversity patterns across tropical elevation gradients: effects of sampling method and subcommunity. Ecosphere 10:e02798.
Longino, J. T., and D. B. Booher. 2019. Expect the unexpected: a new ant from a backyard in Utah. Western North American Naturalist 79:496-499.
Longino, J. T., and R. K. Colwell. 2020. The arboreal ants of a Neotropical rainforest show high species density and comprise one third of the ant fauna. Biotropica 52:675-685. DOI: 10.1111/btp.12772
Longino, J. T., and M. G. Branstetter. 2020. Phylogenomic species delimitation, taxonomy, and 'bird guide' identification for the Neotropical ant genus Rasopone (Hymenoptera: Formicidae). Insect Systematics and Diversity, 4:1-33. doi: 10.1093/isd/ixaa004.
Longino, J. T. and M. G. Branstetter. 2021. Integrating UCE phylogenomics with traditional taxonomy reveals a trove of New World Syscia species (Formicidae: Dorylinae). Insect Systematics and Diversity 5:1-51. 10.1093/isd/ixab001.
Courses Taught
---
Biol 3410: Ecology and Evolution