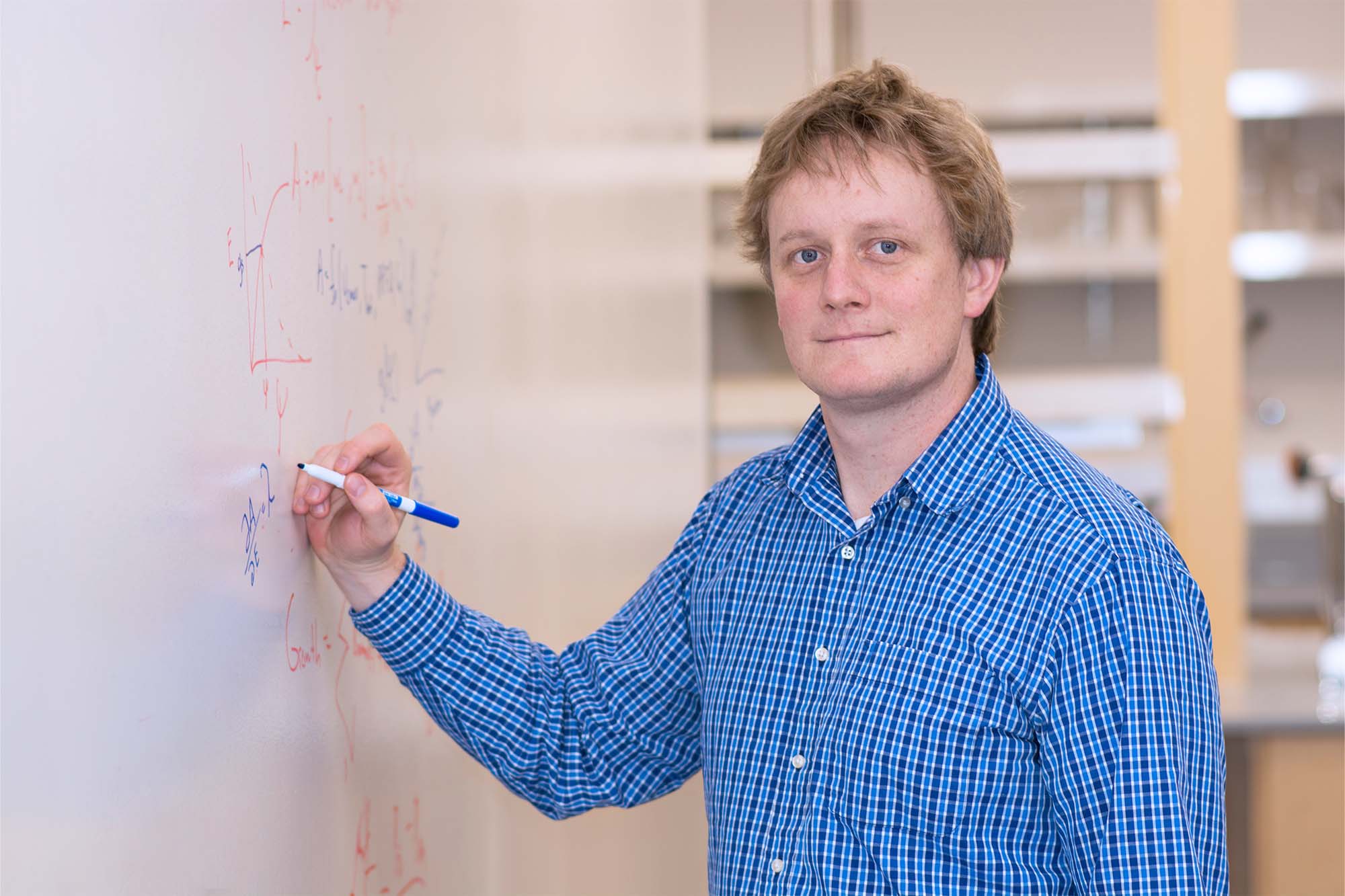 Backed by $20 million gift, U launches the Wilkes Center for Climate Science and Policy
The University of Utah today announced the creation of the interdisciplinary Wilkes Center for Climate Science and Policy to promote research, study effective public policies and propose entrepreneurial business solutions to curb and combat the threats that climate change poses to human and environmental health.
The center, which the University anticipates will become a national and international model, is being launched through a $20 million gift from the Red Crow Foundation, the philanthropy of Marie and Clay Wilkes.
The center will leverage work being conducted by researchers throughout the University.
"The Wilkes Center for Climate Science and Policy is a 21st-century interdisciplinary model – one that will make it so much easier to conduct high-impact research and make science-based recommendations to decision-makers," said Peter Trapa, Dean of the College of Science.
William Anderegg, an associate professor in the School of Biological Sciences at the University and world-renowned climate scientist, has been appointed the Center's director.
Clay Wilkes, a Utah businessman, technologist and environmentalist, proposed creation of the center last year to University President Taylor Randall. With support from the governor and other state officials, the University quickly moved to make it a reality.
"Climate change is one of two or three issues that are absolutely critical to humanity," Wilkes said. "As I consider the difference I can make for my grandchildren and so many other generations that follow, there is no more important cause. Because of the state's unique geography, every facet of the environment impacts Utah. Our ability to address these urgent and immediate problems, locally and internationally, will serve as a model for governments and communities throughout the world.With this new center, the University of Utah is leading by example, and we challenge every other university within the state and beyond to do likewise."
Wilkes and University officials note that Utah, by dint of its geography and ecology, is a living laboratory for the deleterious impacts of climate change and the potential for innovative solutions.
Climate change is already having major impacts in Utah and the West. The mountains around Salt Lake City, which create a bowl that can concentrate air pollution and particulates from even far-away wildfires, are plagued by dying forests. The Great Salt Lake is rapidly drying, allowing the wind to scatter potentially hazardous dust. The state's farmers and residents are experiencing water scarcity from the ongoing mega-drought in the Southwest that is being fueled by climate change. And all of these are symptoms of the global issues linked to climate change.
"Thousands of students from various disciplines will participate in Center programs each year and have the chance to work with the Center's research faculty," University President Randall said. "We will educate a new generation of entrepreneurs and innovators, advance basic and applied research, and address some of the most difficult and important questions posed by climate change. We are grateful for Clay and Marie's foresight and dedication to this effort.''
Utah Gov. Spencer Cox praised the creation of the Wilkes Center, which can further the work the University has already been doing to reduce its own carbon and energy footprints and to create models for clean energy throughout the states.
"Our state stands to benefit directly from the important work the Wilkes Center will be conducting — not only from the standpoint of Utah's people and environment, but from the national and global leadership in science-based policy and business innovation the University of Utah can demonstrate," Gov. Cox said. "As people around the globe seek solutions, the world's eyes will turn to the Wilkes Center for Climate Science and Policy."
The Center's efforts will be enhanced by the annual Wilkes Summit, drawing international experts to address a themed set of issues around climate change. The summit will also  feature the annual awarding of the Wilkes Prize, including a prestigious financial award, to an innovator who has tackled a major challenge in climate change and devised a meaningful solution.
Clay Wilkes was founder of Salt Lake City-based Galileo Financial Technologies, a provider of payments and financial services technology, which was acquired by the online personal finances company SoFi in 2020.
The Red Crow Foundation is Clay and Marie Wilkes' charitable arm devoted to climate change and education, named for Marie's third great-grandfather, a chief of the Blackfeet Nation. Clay Wilkes said he and Marie are highly selective in their philanthropic efforts.  "Putting our name on something would have to mean something,'' he said of the Wilkes Center. "This is the most important thing that we will ever do."
"This is an enormous and exciting opportunity for UofU and SBS to elevate our climate research and help find solutions to climate change," Anderegg, the Center's director says. "We have such incredible faculty and students working on climate around campus and the Wilkes Center will help connect, support, amplify, and grow these urgent efforts."
You can watch a video of Anderegg talking about his work with trees at a Frontiers of Science lecture below:
A version of this story originally appeared in @TheU. You can learn more about Clay Wilkes and his company Galileo here.