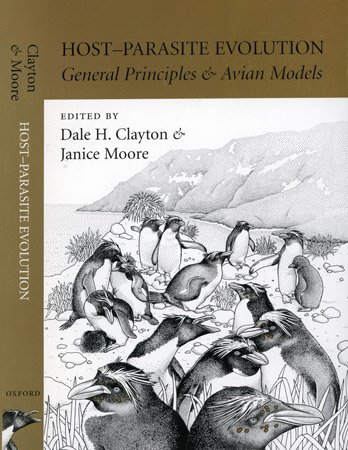 Biology Under Cover Abstract
---
Selected Journal & Book Covers from SBS Faculty
Host-Parasite Evolution: General principles and avian models
Clayton, D. H. and J. Moore, eds.
Commentary
---
Edited volume in which 27 noted authorities review theoretical and empirical work concerning interactions between birds and their internal and external parasites. The volume touches on many disciplines, such as immunology, evolution, ecology, endocrinology, sexual selection, behavior, and organismal parasitology. It also provides surveys of major groups of avian parasites, as well as reviews of the methods used in research on bird parasites.
Since publication in 1997, the book has seen widespread use around the world.