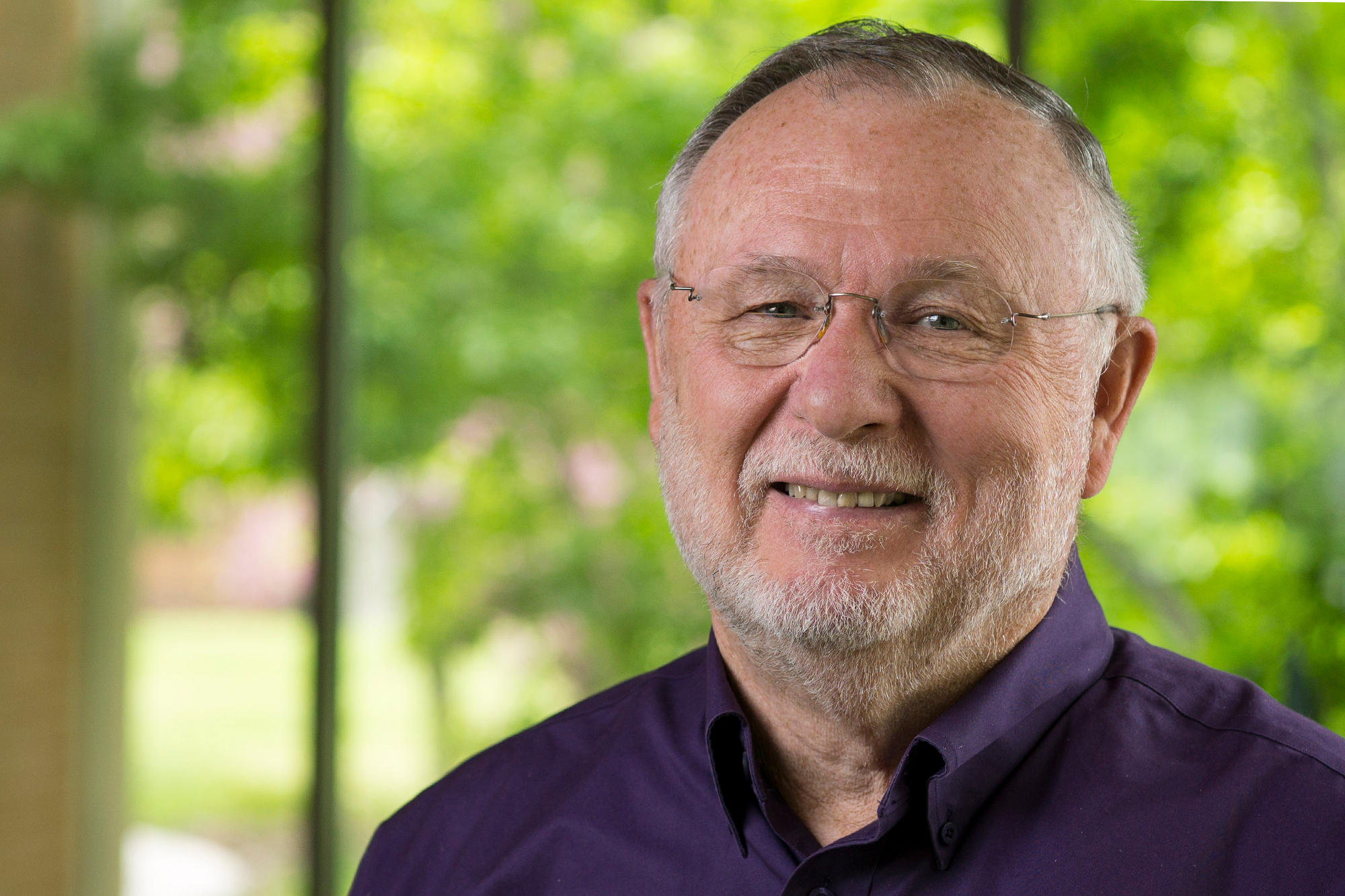 Distinguished professor of biology James R. Ehleringer, who has pioneered applications of stable isotopes, was elected in May 2016 as a member of the National Academy of Sciences.
James "Jim" Ehleringer is among 84 U.S. scientist-scholars and 21 foreign associates from 14 countries elected at the Academy's Annual Meeting in Washington, D.C. He joins more than 20 other current University of Utah researchers who've been elected to one of the three National Academies, which also include the National Academy of Engineering and National Academy of Medicine. The National Academies recognize scholars and researchers for significant achievements in their fields and advise the federal government and other organizations about science, engineering and health policy. With today's elections, the number of National Academy of Sciences members stands at 2,291, with 465 foreign associates.
Ehleringer has led development of the field of stable isotope ecology, in which scientists can use ratios of non-radioactive isotopes of common elements to answer questions about climate, physiology and relationships between resources in an ecosystem. The technique has found applications in other fields, such as anthropology, and has been employed in forensic investigations.
Ehleringer says he learned of his election when five of his colleagues, including U geochemist and National Academy of Sciences member Thure Cerling, called Ehleringer at 7:30 a.m. Tuesday, May 3 from Washington, D.C. to share the news. Other colleagues from the U who are National Academy members also soon called with their congratulations. Ehleringer says he is "overwhelmed, elated and excited" by the recognition. Of his colleagues within the National Academy, he says, "It's an honor to be considered among their ranks."
Past and present U researchers in the National Academies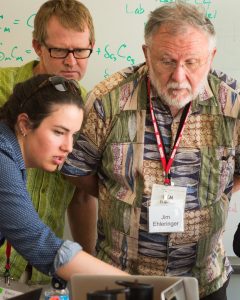 Below are lists of current or former University of Utah faculty elected to one or more of the National Academies. Note that some were elected before or after their tenure at the university, and that some have died since their election.
National Academy of Sciences: James Ehleringer, Brenda Bass, Cynthia Burrows, Wesley Sundquist, Polly Wiessner, James O'Connell, Mario Capecchi, Peter Stang, Thure Cerling, Henry Harpending, Kristen Hawkes, Jesse D. Jennings, Cheves Walling, Sidney Velick, John R. Roth, Josef Michl, Ray White, Julian Steward, Jeremy Sabloff, Henry Eyring, Louis Goodman, Baldomero "Toto" Olivera and Dale Poulter.
National Academy of Engineering: Jindrich Kopecek, R. Peter King, Adel Sarofim, Sung Wan Kim, Gerald Stringfellow, Donald Dahlstrom, George Hill, Jan D. Miller, Milton E. Wadsworth, Thomas G. Stockham, John Herbst, Stephen C. Jacobsen, Willem J. Kolff, Anil Virkar and William A. Hustrulid.
National Academy of Medicine: Sung Wan Kim, Stephen C. Jacobsen, Baldomero "Toto" Olivera, Mario Capecchi, Vivian Lee, Eli Adashi, Paul D. Clayton and Homer R. Warner.
Originally appeared in @TheU, May 4, 2016