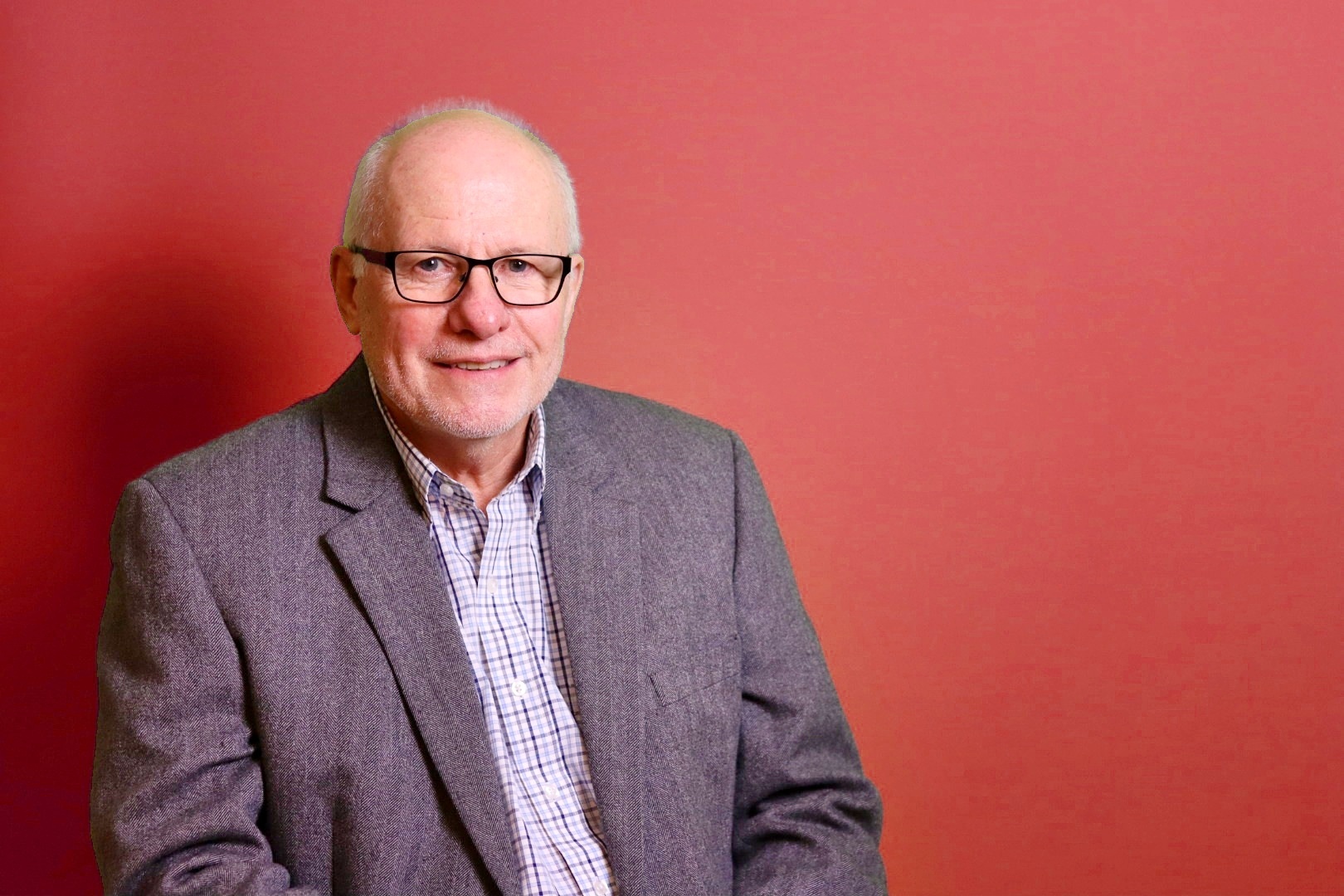 Last year the College of Science celebrated its 50-year anniversary. When the College was formed, in 1970, Lee K. Roberts, BS'72, had nearly completed his bachelor's degree in Biology.
"My undergraduate training at the U gave me a strong background in science in general and biology in particular. It helped motivate me to pursue an advanced degree," says Roberts.
"Dr. Stephen Durrant taught two evolution courses that really excited me," says Roberts. "First, was a course on comparative anatomy. The course was part lecture but mostly dissection of representative animal classes from worms to mammals. The second class was the evolution of man; which, in addition to examining various hominid skulls and bones, was my first exposure to reading research papers to supplement the textbook. My first look at how science is done."
Roberts remembers many of his biology professors, including Fred Evans, Gordon Lark, James Lords, and current emeritus professor Robert Vickery. The early 1970s was an exciting time in the biology department. Gordon Lark was the chairman, and he was building a world-class faculty at the U.
"I took a protozoology course from Dr. Fred Evans. As an extra credit option, I did a little research project to characterize a protozoan he'd found in the crook of a tree. It was my first experience in conducting experiments to solve a problem," recalls Roberts.
As an undergraduate, Roberts worked part-time at the Radiobiology Lab in the University's School of Medicine. After graduating in 1972 with his biology degree, he joined the Radiobiology Lab as a full-time technician performing clinical chemistry analyses and assisting the lab's veterinarians with surgeries and autopsies.
"In 1975 I started graduate school in the Department of Anatomy, University of Utah School of Medicine, working toward a Ph.D. degree. Early in my graduate training I attended a seminar on tumor immunology, and I was hooked by the mystery of the immune system," says Roberts.
Roberts was able to complete his doctorate degree in 1980 in anatomy and published a dissertation on how the cellular immune response influences the emergence and growth of skin cancers.
For the next two years Roberts worked as a postdoctoral fellow at the Immunobiology Laboratory at the University of New Mexico School of Medicine, in Albuquerque. He focused on gaining technical expertise in flow cytometry, monoclonal antibody techniques, and T-cell cloning.
"In 1982 I returned to the University of Utah School of Medicine as a faculty member in the Department of Dermatology," says Roberts. "I also became the Director of the Flow Cytometry and Monoclonal Antibody Core Facility of the Utah Regional Cancer Center." His research group was focused on immunobiology of the skin, immunological mechanisms associated with photo carcinogenesis, and characterization of cloned regulatory T-cells involved in the immune response to skin cancer.
In 1989, Dr. Roberts exited his academic appointment at the U to pursue a 30-year career in pharmaceutical and biotechnology R&D and management.  "I was lucky to work on several cutting-edge vaccine and immunotherapy technologies."  He is currently retired in Memphis, TN; but continues with some biotech consulting.
"My best advice for students is to pursue your passion, no matter what barriers you face. Be tenacious in what you want to accomplish and you'll find a way to get there," says Roberts. "Find a good mentor. Better yet, find a group of mentors!"
Lee and his wife Dawn are dedicated Utah fans. "We try to get to at least one Utah football game during the season, as well as their end of season bowl game," he says. "When I get back to Salt Lake I always include a visit to the campus. I love the sights, sounds, smells, and feel of the campus and the academic research environment.
"Living in Memphis limits our access to live Utah sports, so we purchased the PAC-12 channel so we can watch all the Utah football and basketball games during the season. And of course I own a full collection of Utah-branded shirts, pants, sweatshirts and jackets!"
When asked about the Covid-19 pandemic, Roberts had the following to say: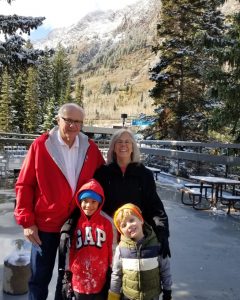 "I've been very interested in following the scientific and medical research into the description of the SARS-CoV-2 virus and Covid-19 disease. Reminds me of when I was a postdoc in 1981 and the early days of the discovery of HIV and AIDS. The exception being that contemporary gene sequencing technology has greatly accelerated the identification of SARS-CoV-2 and characterization of the spike protein antigen.
"Given my vaccine research and development background I've also followed with great interest the development, clinical testing and regulatory approval of the Pfizer-BioNTech and Moderna mRNA based anti-SARS-CoV-2 vaccines."
"I'm heartened that science worked! In real time it demonstrated the global effort of public health officials and scientists working through the scientific process to understand and discover effective clinical responses to curb the Covid-19 pandemic."
"Conversely, I'm disappointed by the general public and political pushback against scientific facts, scientists and public health initiatives to address the Covid-19 pandemic. I hope that in the future we, the community of scientists, are able to improve the public and political trust in the scientific process, scientific facts and the scientific enterprise."
In 1985 a scholarship was established in the School of Biological Sciences in honor of Stephen D. Durrant, referenced above, to support students studying mammalogy. You can find a listing of established endowments and scholarships that alumni regularly donate to here.